La Vista Ray Ain Sokhna Egypt
Last Updated At : 24 November 2022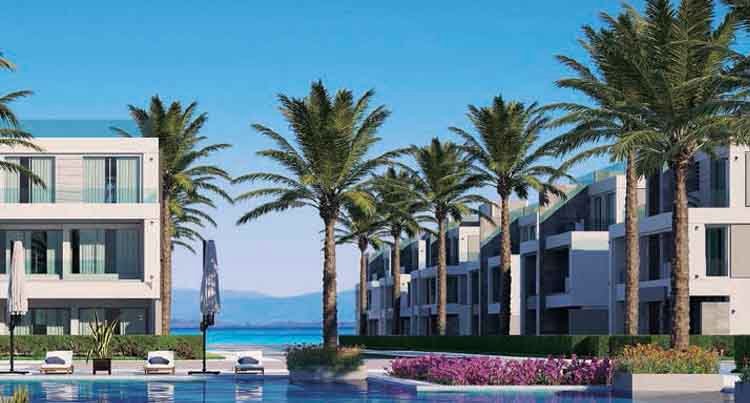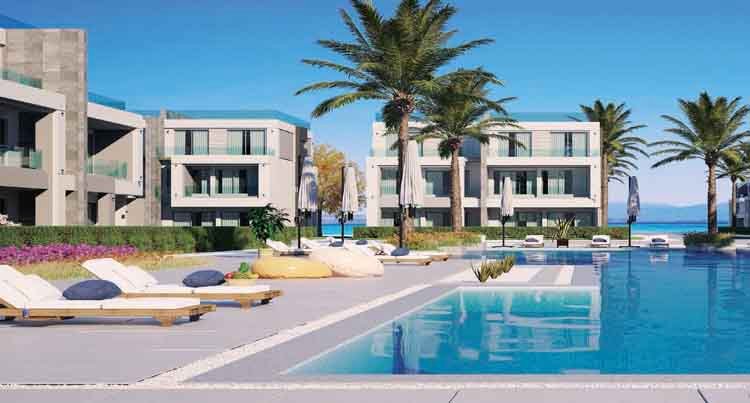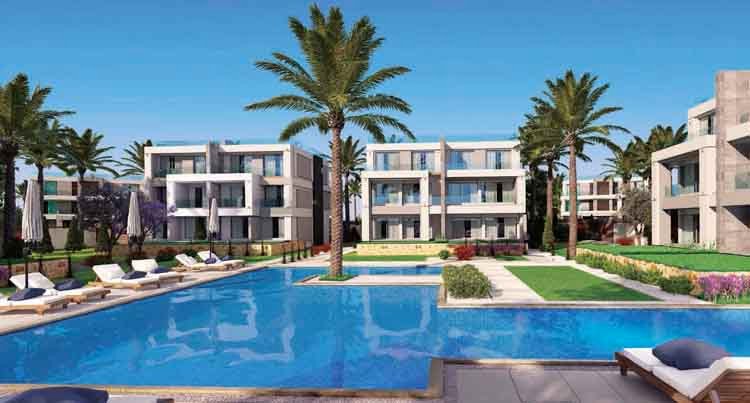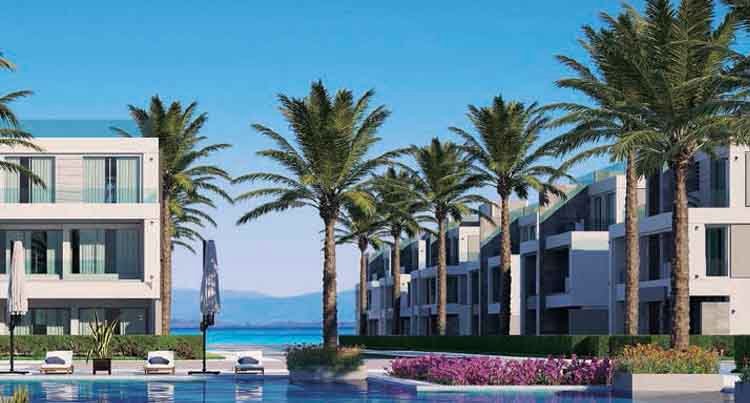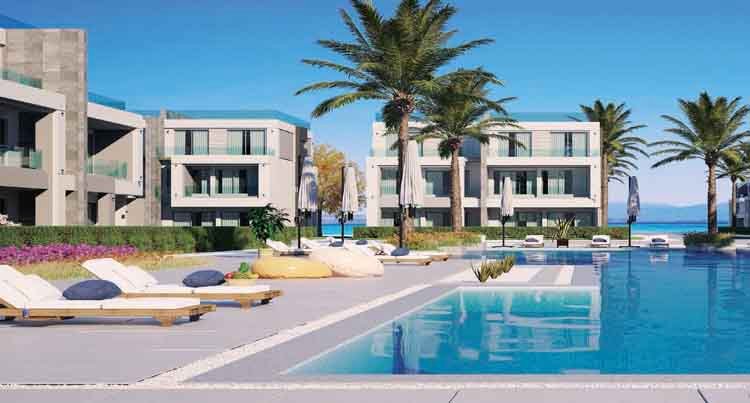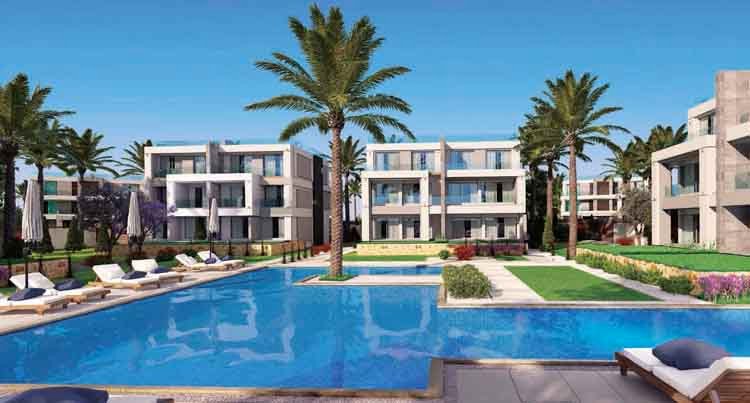 La Vista Ray Ain Sokhna Egypt (1 Properties)
Starting Price: 3.8M
Down Payment: 10 %
Installments: Over

7

years
Delivery Date:

2024
Description
Find All You Need To Know About "LA VISTA Ray" - Ain Sokhna Egypt
A perfect year-round beach destination, Ain Sokhna is an hour's drive from Cairo, making it accessible on a weekly basis for those looking for a dose of sun, sand, and sea every weekend, winter and summer. Perfectly situated along the pristine waters of the historic Red Sea, calm and inviting, all year-round. With several LA VISTA community resorts situated along the Sokhna-Zaafarana road, each offering a unique location, services and facilities, making "LA VISTA RAY" Ain SOKHNA the ideal destination for an Ain Sokhna holiday.
La Vista Development launched the La Vista Ray Ain El Sokhna project on the shore of the Red Sea, as it has all the services and amenities that residents need.
La Vista Ray Resort Ain El Sokhna is a large residential project made up of several villages of different designs to suit all customers' needs.
La Vista Ray Ain Sokhna Resort is located 170 km from New Cairo, 10 km from Zaafarana and 15 km from the city of Galala, near Mountain View Sokhna
LA VISTA RAY signals a monumental milestone in the history of LA VISTA Developments as it marks the 10th addition to the LA VISTA Ain Sokhna family. It represents a track record of proven success and an upward trajectory of growth. LA VISTA RAY is a partnered collaboration between two powerhouse industry players, two of the most prominent names in real estate and tourism: LA VISTA Developments and Travco Group. Travco Group is a travel, tourism and hospitality empire with over 3 decades of excellence in operation across Egypt and the Middle East.
Laid out on 185,000 m2 of land, LA VISTA RAY offers units of diverse sizes and designs to suit different needs.
The majority of LA VISTA RAY is covered in lush and abundant landscaping, intelligently designed to convey the Far East feel, with a large number of water features and pools, residents will always be only a few steps away from a pool anywhere they are in LA VISTA RAY. An 18% built-up area means that LA VISTA RAY enjoys vast landscaping boasting rich Far Eastern-inspired greenery and flora, and fresh spaces to invigorate and inspire.
LA VISTA RAY is the first Ain Sokhna addition to be designed in striking and elegant modern architecture. LA VISTA RAY will bring the Far East to you with an Asian retreat feel by introducing the Thai Promenade, where you will experience the true serenity of the islands of the Far East right here in Ain Sokhna. Offering year-round sunshine, continuous cool breezes and pristine azure beaches.
LA VISTA RAY is divided into four main enclaves, each one with a special feature serving all residents. These include a large Jacuzzi & Spa to while away the lazy hours, a gourmet restaurant & bar for an authentic Asia vibe, a Yoga & Pilates centre where residents will benefit from expert instructors and a lavish menu of services, and a gym. Surrounded by waterfronts, the Thai Promenade is accessible from anywhere in LA VISTA RAY.
The Thai PROMENADE: BEACH AREA - RESTAURANT & BAR - YOGA & PILATES - JACUZZI & SPA - GYM
LA VISTA RAY Special Features:
It is no coincidence that LA VISTA RAY is situated in this spot, the sea serves as an excellent diving area, with bountiful marine life, there is lots to explore under the sea. This location enjoys winds that are optimal for kite-surfing or kite-flying, making sure residents who love to stay active have lots to do over their holiday breaks. A spacious and inviting Jacuzzi will serve as an optimum relaxation spot for all residents. The Jacuzzi will be operating and covered during the winter months.
To stay active, residents can also partake in a tennis match in the state-of-the-art tennis courts, or play a friendly game of football in the football field. A multi-purpose court caters to various sports like basketball and volleyball, among others, so different sports preferences will all be met. A lively children's area provides swings, slides, monkey bars and more activities and entertainment to keep the little ones busy and active over the holidays!
LA VISTA RAY Amenities:
As is customary in all LA VISTA communities, a supermarket, a clinic, year-round security, resort-wide CCTV surveillance, and year-round maintenance are also available at LA VISTA RAY, ensuring a safe, fully-serviced community.
LA VISTA Ray Sokhna Location:
LA VISTA RAY is an hour and a half 's drive from New Cairo, around 170 Km. Located 10 Km before the Zaafarana toll station, 15 Km from El Galala exit to the Sokhna-Zaafarana road, before Mountain View Sokhna 1, and 3 Km after LA VISTA 4. The sea is continuously visible as you drive along the Sokhna-Zaafaran road. This area enjoys cool winds all-year-round, and vast mountain views making LA VISTA RAY a true summer destination as well as a winter beach getaway.
What are La Vista Ray Resort units type and area size?
La Vista Ray Offers you a set of units Types, vary from Chalets to Villas, ranging in size from 110m2 to 210m2.
LA VISTA Ray Sokhna Payment Plan:
Payment Plan 10% downpayment 7 years instalments or 20% downpayment 6 years instalments.
How Do I Book a unit in LA VISTA Ray Sokhna?
For Booking and more information in LA VISTA Ray Sokhna please call us 01003366453- 01126662221 Or you can Request A Call-Back
Check out the Best Resorts in Ain Sokhna Egypt & Ain Sokhna Resorts Prices
Compound Unit Types
Area

m2 - m2

Price

3.8M EGP - EGP
Area

110 m2 - 210 m2

Price

EGP - EGP
Compound Location
About the developer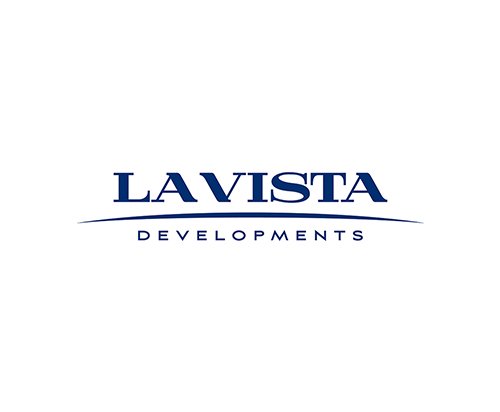 <p><br/></p> Established in 1991, LA VISTA Developments prides itself on having created a new standard in resort and residential living through its outstanding record of accomplishments. With an in-house design office that includes an expert team of architects and landscape designers, LA VISTA Developments' holistic approach to building new communities... Read more