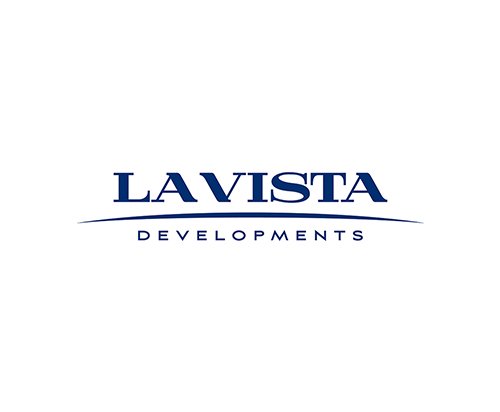 La Vista Developments
22 November 2021 Last Updated At
(10 Properties)
(9 Projects)
<p><br/></p> Established in 1991, LA VISTA Developments prides itself on having created a new standard in resort and residential living through its outstanding record of accomplishments. With an in-house design office that includes an expert team of architects and landscape design... Read more
<p><br/></p>
Established in 1991, LA VISTA Developments prides itself on having created a new standard in resort and residential living through its outstanding record of accomplishments. With an in-house design office that includes an expert team of architects and landscape designers, LA VISTA Developments' holistic approach to building new communities encompasses all the processes from vision to design, construction, finishing and maintenance. The harmonious marriage of architecture and landscape in all of our resort and residential communities is a result of very specific and detailed study and design. Our client-base believes in our expertise in developing communities, and in the strong investments made with a property purchase from LA VISTA Developments.
We have successfully delivered on schedule several LA VISTA resorts in Ain Sokhna, and the North Coast, with more projects currently being developed. We have also successfully delivered on schedule EL PATIO residential compounds in EL Shorouk City and New Cairo, as well as in 6th of October City. You can be assured that we are constantly working on bringing new ideas to life in developing communities that surpass the expectations we have previously set. We work hard to provide exclusive communities of like-minded residents.
We are well-known in the real estate market for our strong commitment to providing our clients with the highest quality standard of living unmatched anywhere else. And we have consistently met that promise.
We are a real estate investment and development company that believes in enhancing the lives of our clients. We are highly invested in developing exceptional communities in which our clients can live, thrive, and feel a sense of belonging among an exclusive community of like-minded neighbors. We provide the highest standards in architectural design, construction, landscape design, finishing, and maintenance all while retaining a conscientious approach to the surrounding environment and the surrounding local communities.
We are LA VISTA Developments and we would like to provide you with a new concept in resort and residential living, one that is specifically tailored to meet all your needs in luxurious and comfortable settings.