Al Karma Kay El Sheikh Zayed
Last Updated At : 09 October 2022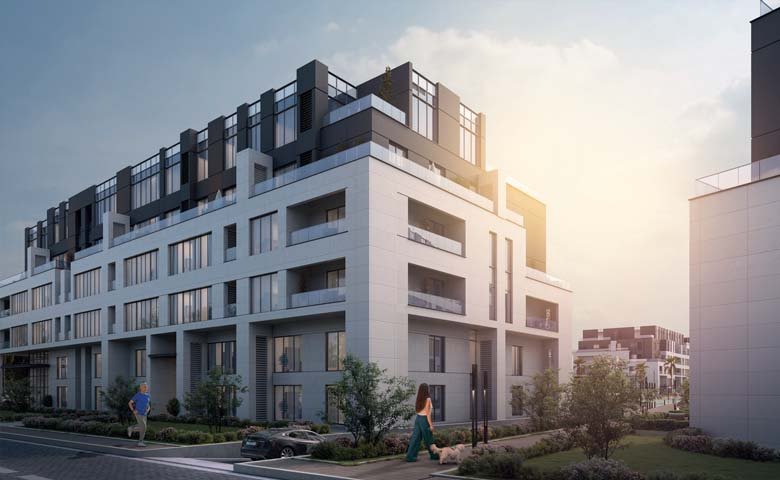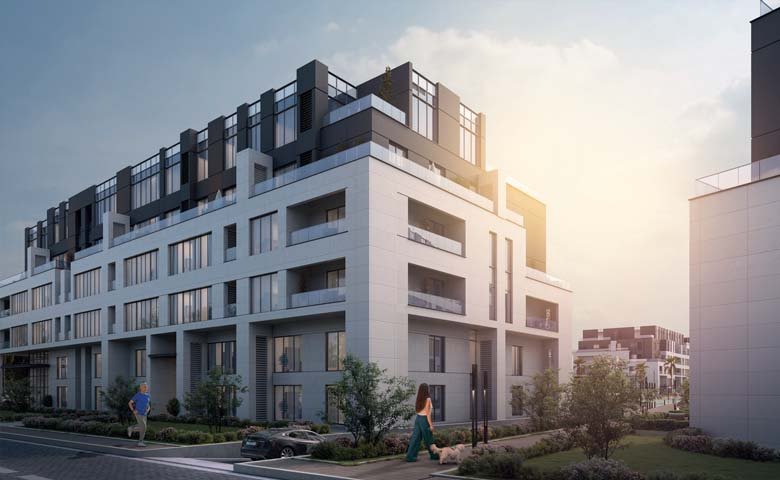 Al Karma Kay El Sheikh Zayed (3 Properties)
Starting Price: 2.7M
Down Payment: 10 %
Installments: Over

8

years
Delivery Date:

2026
Description
Al Karma Kay El Sheikh Zayed surrounds you with everything that makes life joyful! The trendiest places, energy, and vibes that you know and love. It's your place amongst the city flow, a community where you belong.
It empowers you with the freedom and energy to live the joyous life you desire. AlKarma Kay surrounds you with everything that makes Sheikh Zayed City incredible from its city glow to the people you know. It's simply where life revolves.
AlKarma Kay was inspired by the joy of life! It's the bursts of energy, city-flow, positive vibes, and the people you love. AlKarma Kay was inspired by everything that makes Sheikh Zayed special, the trendy hotspots, city glow, and community you know. When you're surrounded by everything you're always on the move. It was inspired by you and your love of life. AlKarma Kay is where life revolves.
AlKarma Kay is a boutique living surrounded by city flow.
AlKarma Kay is where you immerse yourself in the city flow. Where you're at the heart of Sheikh Zayed City and surrounded by everything you would seek and more. It was designed for the movers and shakers of the world. Those who want to live in an upscale community and have the freedom to live life to the fullest. Have their work, friends, and outings all minutes away. A vibrant apartments boutique compound, at the center of Sheikh Zayed, surrounded by endless energy, opportunities, and life, Everything you know and love in Sheikh Zayed get ready for Alkarma Developments' latest project ALKarma kay.
Click Here to receive the brochure via WhatsApp at +201125282828
ALKARMA KAY LOCATION
IN THE HEART OF SHEIKH ZAYED Al Karma Kay project is Located in the prime spot in Sheikh Zayed City.
AlKarma Kay Compound is situated at the beginning of entrance one and right across from Zed Park. A location that speaks for itself. Surrounded by the best that Sheikh Zayed has to offer. The most upscale schools, universities, business centers, and clubs are just minutes from your home. Your new home is surrounded by the trendiest spots, clubs, schools, and people you know.
2 mins from hyper one.
3 mins from 26 July corridor.
12 mins from Lebanon square.
ALKARMA KAY MASTER PLAN
Creating a close-knit community was our focus when designing AlKarma Kay. Bringing people with the same love of life, values, and appreciation for luxury was our idea. So, we developed a modern boutique compound made up of two clusters on 18 acres of land with only 18% building space.
Its 650 units are surrounded by 82% lush greenery and beautiful water features. A vast pool sits between both clusters inviting our trendsetting community to bond and get closer on long summer nights.
It offers different unit types and sizes to fit your different needs. With its modern architectural design, retail, and office spaces AlKarma Kay was designed to give you an effortless life with a contemporary vibe and never-ending joy.
Click Here to receive the brochure via WhatsApp at +201125282828

ALKARMA KAY CLUSTERS 2 Clusters, 2 Flows of Energy
Cluster One: The first cluster is the place where our trendy community comes to life. It holds the compound's various facilities including the clubhouse, pools, gym, and kid's area. The clubhouse will be a happening spot for homeowners.
The pool and gym will be your sanctuary after a long day around town. In the kid's area, your child will probably meet lifelong friends. AlKarma Kay is a community where you feel you belong and everything you need is right at your doorstep.
Cluster Two: The second cluster houses the residential area with contemporary designed homes that go with the city flow. You'll feel right at home with the city lights and surrounding spots that uplift and energize you every day.
AlKarma Kay Facilities & Amenities
Commercial area outside the compound.
Half Olympic-sized swimming pools.
Kids area.
Community center.
AlKarma Kay Unit Types
ALKARMA KAY APARTMENT DESIGN CONTEMPORARY MEETS INTIMATE
Our design experts wanted to create a connection with all that is contemporary and intimate but exciting all at once. Spacious apartments surrounded by the community as a whole give a feeling of belonging.
ALKARMA KAY made moving effortless by designing fully finished apartments with ACs ready for you to start your new life. All you need to bring is your positive energy and sense of style to decorate your new home as you please.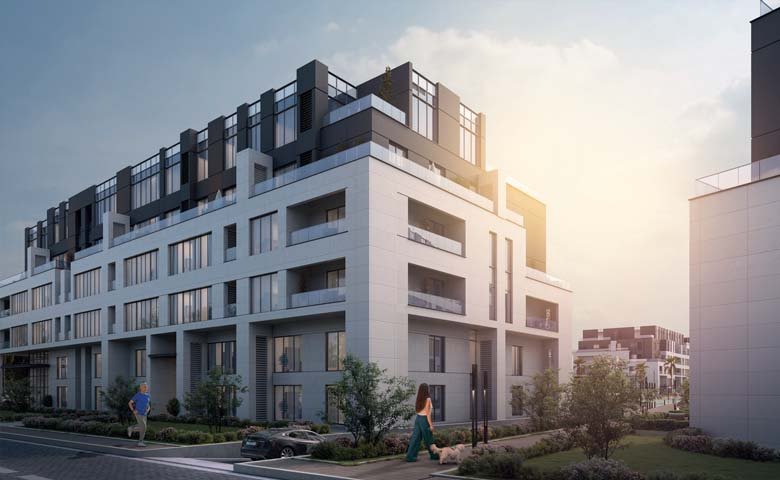 "ALKARMA KAY El Sheikh Zayed" developed different types of apartments to suit your unique style and the city's energy. Modernly designed and ready to move in!
One Bedroom: Type 1 is our smallest unit, a one-bedroom apartment. The units range from 67m-99m perfect for solo living or a small family that's just getting started.
Two Bedroom: Type 2 is our mid-sized unit, a two-bedroom apartment. The units range from 110m-163m great for any medium-sized family or those seeking more space.
Three Bedroom: Type 3 is our larger unit, a three-bedroom apartment. The units range from 136m-232m great for larger families and those who love spacious apartment living.
Four bedroom: Type 4 is our largest unit, a four-bedroom apartment. The units range from 242m-261m for optimal living space.
Studio: Type 5 is a studio apartment and is sized at 62m. It's perfect for solo living and those who love an open living space.
Duplex: Type 6 is a duplex apartment and is sized at 299m. This is ideal for those who love living on two stories and have vast dedicated living spaces.
Al Karma Kay Prices
Al Karma KAY Average price per meter: 27.5k EGP up to 29k EGP.
Apartment 1 bedrooms Starting prices for 2,700,000 EGP.
Apartment 2 bedrooms Starting prices for 3,200,000 EGP.
Apartment 3 bedrooms Starting prices for 4,200,000 EGP.
Apartment 4 bedrooms Prices Soon.
When Al Karma Kay will be delivered?
AlKarma Developments announces that the date of handover of Karma Kay Sheikh Zayed will start from 2026.
Al Karma Kay Sheikh Zayed Payment Plan
Al Karma Kay Sheikh Zayed offers you two payment plans as follows;
Payment One: 10% down payment, 7 years equal installment.
Payment Two: 10% down payment, 8 years front-loaded.
How to book unit Compound AlKarma Kay El Sheikh Zayed?
Take the opportunity and be the first to know the details of Compound Al Karma Kay at El Sheikh Zayed, the latest project by AlKarma Developments,
For information, call us on 01003366453
Click Here to receive the brochure via WhatsApp at +201125282828
Compound Location
About the developer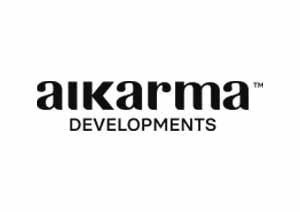 Al Karma Real Estate Development Company was established in 1996, and since then it has been working on designing the latest residential complexes with high skill and quality. It works tirelessly to perfect the field of developing and implementing projects, whether residential projects, shopping centers, or clubs. To achieve comfort, prosperity, and recovery in its projects for its customers, w... Read more