Village West Zayed
Last Updated At : 09 October 2022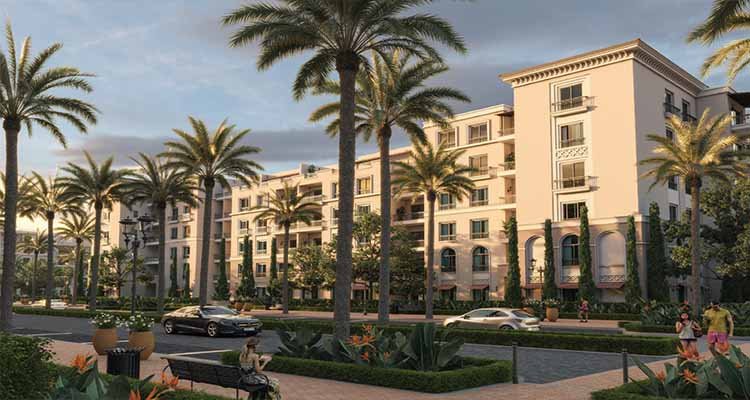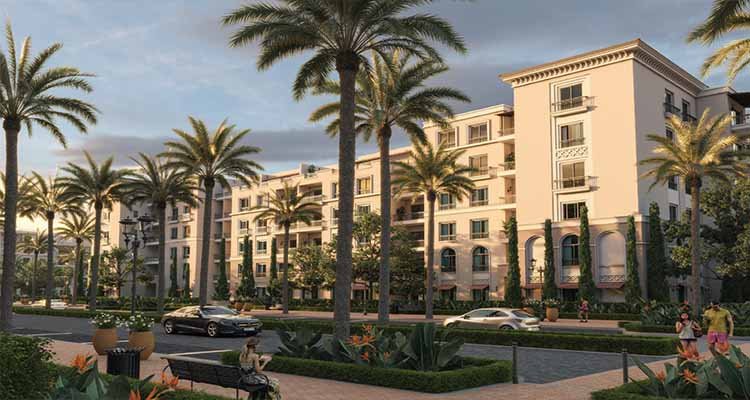 Village West Zayed (3 Properties)
Starting Price: 4.6M
Down Payment: 5 %
Installments: Over

8

years
Delivery Date:

2026
Description
Dorra Group - Launching Soon New Project In Elsheikh Zayed City "Village West Zayed", The last chance to own in Sheikh Zayed in the new Dorra Developments compound Very Prime Location behind Royal City and 3 minutes from Hyper One, Dorra offer you Apartments one bedroom to 4 bedrooms start from 70 m to 230 m, Fully finished units with ACs, the price per sqm start from 20,000 to 23,000 EGP with Payment facilities 5% down payment and 8 years installment without interest.
Village West is bridging city life living with that of Mediterranean garden life and park recreational charm. Inspired by the carefree yet meticulous design for the Californian habitat, Village West is bringing the green and expansiveness of trail walks to the West of Cairo.
Dorra Developments project such as The Address East New Cairo is located in the Capital Business Park Mall on the axis and The Address Mall.
Village West Zayed Location
Village West Zayed by Dorra located in a Very Prime Location in Shiekh Zayed 6th October behind Royal City and 3 minutes from Hyper One and Cairo Gate Compound by Emaar Misr.
Village West has been designed and developed out of a Californian living inspiration and a passion for communal habitats, with each building, its surrounding gardens, and common areas being meticulously intended to not only offer various property types and stunning surroundings but also the largest variation of each type of layout, to suit and identify with the real estate enthusiast in today's demanding market.
A timeless design, representing a delicate and honest fusion of Arabesque and Californian individuality that lend to each other seamlessly in design and retreat.
This is a love story, where passion meets inspiration and home is created.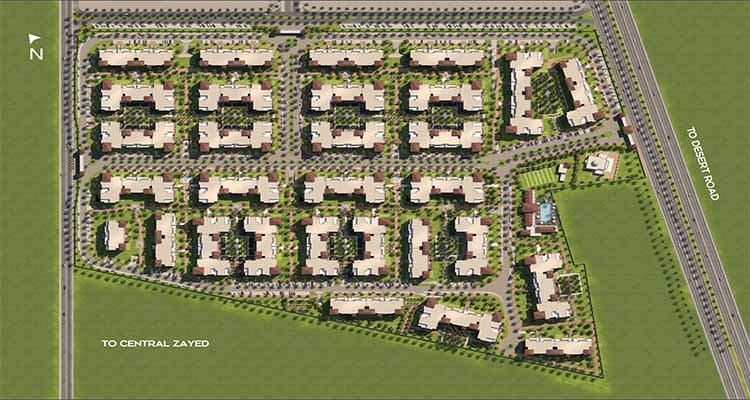 What is Village West Shiekh Zayed Facilities and Amenities?
Crew 24/7 and surveillance cameras.
A sports club that contains activities and playgrounds
Car parking.
A huge shopping mall with brands.
A safe area for children.
Medical center and pharmacies.
Cafes and restaurants.
Running, walking, and bike paths.
Vast green spaces and landscapes.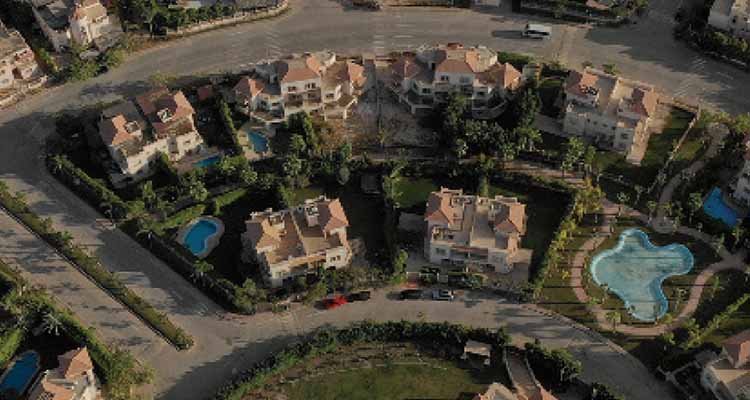 Village West Zayed Unit Types
Village West Zayed Compound offers you Fully finished units with ACs Apartments start from 70 m to 230 m. start from one bedroom to 4 bedrooms.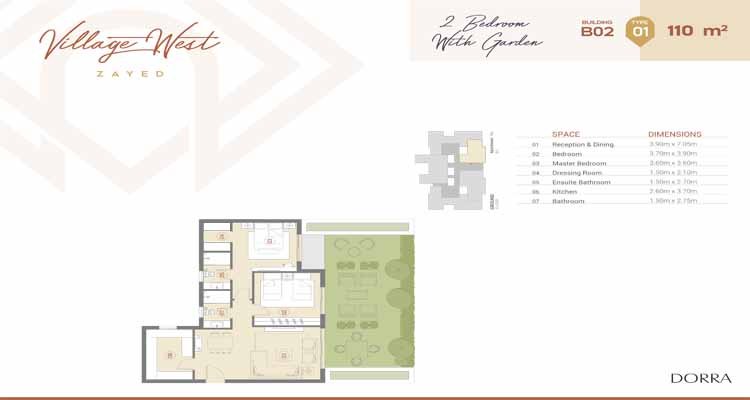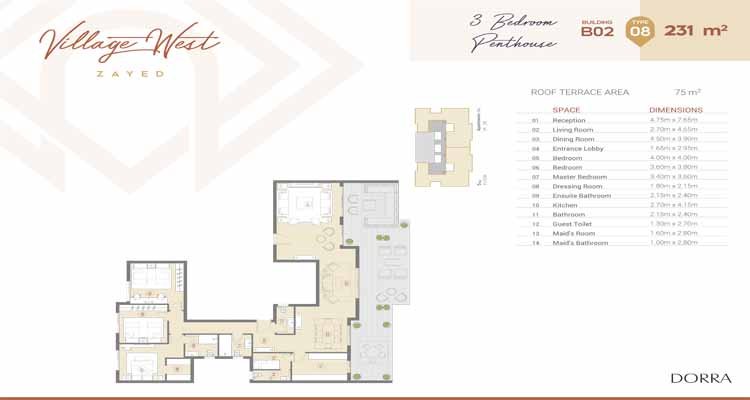 Village West Zayed Payment Plans:
Dorra Developments offers you for Dorra Sheikh Zayed compound a suitable payment plan that will suit all clients which is a 5% downpayment and Up to 8 years installments without interest.
Village West Zayed Delivery date
Dorra Developments announced that the units will be delivered within 4 years from the date of the contract.
How to book a unit in Village West Zayed?
For priority, booking in compound Village West Shiekh Zayed 6th of October by Dorra Developments don't hesitate to call us +201003366453- +201126662221 Or Request a CALL-BACK
Also, you may Like this article 5 FACTS OF HYDE PARK OCTOBER PROJECT TAWNY
OTHER PROPERTIES IN SHEIKH ZAYED
Compound Unit Types
Compound Location
About the developer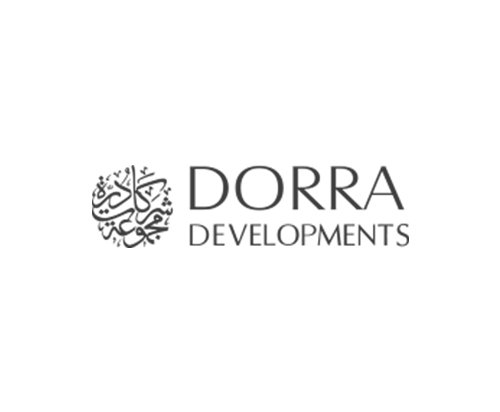 Dorra Developments is a name that speaks a legacy; a legacy of revolutionizing accomplishments, brilliant designs and sustained customer satisfaction. Our extensive acquaintance of the market and its demands, coupled with over 70 priceless years of experience, solid effort and dedication has made us claim the prominent and prevailing position we hold today. Nevertheless, we con... Read more
Facilities and Services
Cafe and Restaurant

GREEN AREAS, ISLANDS

Green Areas

Pharmacy

24 Hours Security

CCTV