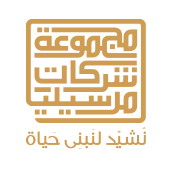 Marseilia Real Estate Investment S.A.E
31 July 2022 Last Updated At
(6 Properties)
(1 Projects)
"Marseilia Real Estate" Investment S.A.E has become a mark of all that's new in development, achievements, and innovations. Thanks to the diversity of its projects and activities in constructing touristic resorts, shopping centers, and residential projects. Marseilia's fame and reputation are known... Read more
"Marseilia Real Estate" Investment S.A.E has become a mark of all that's new in development, achievements, and innovations. Thanks to the diversity of its projects and activities in constructing touristic resorts, shopping centers, and residential projects. Marseilia's fame and reputation are known all over the Arab Republic of Egypt and The Arab world. Marseilia has become a guide for all those seeking secure investment, credibility, and excellence. Marseilia Real Estate Investment became an addition to the urban renaissance and safe value investment, thanks to the confident steps the Group and its Companies take and the diversity of our experiences and fields. Marseilia is proud that our projects originate from our responsibility to make achievements of the highest standards of quality and perfection with a modern system of advanced cultural real estate its goal is to construct a life.
Marseilia Real Estate Chairman
Samy Abdel Rahim Fouad Abdel Raouf
Marseilia Real Estate Projects
Golden Yard New Capital.
Marseilia Beach 1 North Coast.
Marseilia Beach 2 North Coast.
Marseilia Beach 3 North Coast.
Marseilia Beach 4 Sidi Abdel Rahman.
Marseilia Beach 5 Ras EL Hekma.