MOON Residence New Cairo Fifth Square
Last Updated At : 05 November 2023
MOON Residence New Cairo Fifth Square (3 Properties)
Starting Price: 11.8M
Down Payment: 5 %
Installments: Over

8

years
Delivery Date:

2024
Description
Al-Marasem Development is proud to announce New phase Moon Residence New Cairo - Apartments in Fifth Square Al Marasem, Located in New Cairo, Directly located on North 90 Road. Moon Residence Compound offers you Fully Finished apartments with spaces starting from 90 sqm to 245 sqm, Moon Residence Delivery will be within 3 years, Payment Plan 5% down payment & Up to 8 years installments. Our "Sales and Customer Service" area is ready and fully operating and has the pleasure to book your site tour for any assistance and inquiries. Please call 5th Square Al Marasem 01003366453 - 01126662221
Where Moon Residence New Cairo location?
Moon Residence New Cairo | Fifth Square's strategic location is easily accessible from all Cairo's main roads and vital highways, as it is; 7 minutes away from the American University in Cairo, 25 minutes away from Heliopolis, 15 minutes away from Down Town, 20 mins from Cairo International Airport, 19 mins from Madinaty, Directly located on North 90 Road. near Hyde Park, Mountain View Hyde Park, AzzarNew Cairo compounds.
What are Moon Residence Facilities & Amenities?
Underground parking garages for all apartments.
15,000 m2 Clubhouse for apartments.
5,000 m2 Clubhouse for Villas, Twin houses, and Townhouses.
Solar-powered street lights.
What are the unit types available in Moon Residence New Cairo?
Fifth Square Moon Residence by al Marasem offers you fully finished apartments with spaces starting from 130 sqm to 245 sqm.
What are the Moon Residence Prices?
Almarasem 5th Square Moon Residence prices start from 2.900.000 EGP.
When Moon Residence apartments will deliver?
Delivery will be withn 3 years
What are Moon Residence New Cairo Payment Plans?
Al-Marasem Development offers you for Moon Residence New Cairo compound a suitable payment plan that will suit all clients which is a 5% down payment and Up to 8 years installments without interest.
How to book a unit in
Moon Residence New Cairo?

Take the opportunity and be the first to know Moon Residence New Cairo 5th Square Al Marasem by Al-Marasem Development at The Heart Of New Cairo City

Our "Sales and Customer Service" area is ready and fully operating and has the pleasure to book your site tour for any assistance and inquiries. Please call 01003366453 - 01126662221
OTHER PROPERTIES IN NEW CAIRO CITY
Compound Unit Types
Area

90 m2 - 245 m2

Price

4.95M EGP - EGP
Compound Location
About the developer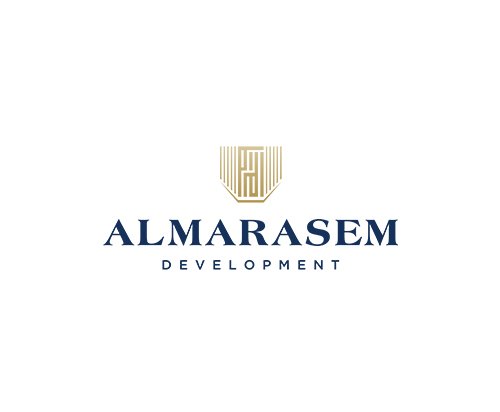 Al Marasem Development was established in Egypt in 1997. Since its inception, it has been on a mission to become one of Egypt's largest contractors; one it has been extremely successful in fulfilling, cementing its status as one of the major players in Egypt's real... Read more
Facilities and Services
ATM

Sports & Recreational Facilities

Cafe and Restaurant

Club House

Internet

gym

24 Hours Security