4 tips to help you better design and finish your home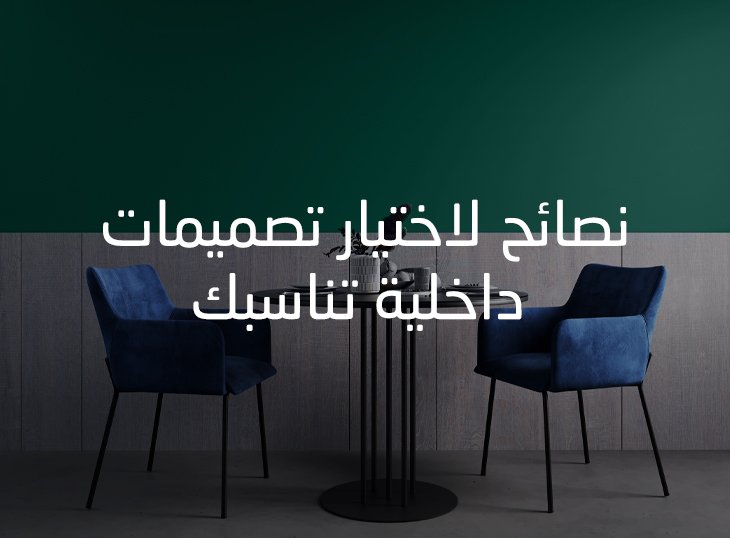 4 tips to help you better design and finish your home
Amal Ali 04 Aug 2022
The journey of owning a dream home is long and can be full of details. After settling on the house and buying it, comes the stage of finishing and doing the internal work of the house. Planning the interior design of your new home or making modifications to your current home is one of the most exciting activities, but at the same time, the procedures for choosing the right designs and finishes can be very stressful for many people.

In this article, we will try to help simplify the process of choosing your home designs to suit your taste, while making sure that it becomes a point in your favor if you are thinking of reselling your home.
If you are still in the process of searching for the right home for you, we advise you to read this guide with 5 tips to consider before buying your home.


1. The importance of finishing and interior designs
Some people may wonder why it is important to take care to choose designs for the home. Some resort to leaving their house as it is without making any modifications or improvements
Certainly, you will be the first beneficiary when paying attention to home finishes and improving the quality of their designs. Adding a set of aesthetic and practical touches to your home will make you feel more comfortable and belong at home. Home is your first and safest place to get rid of the stress and burdens of daily life tasks.
So you have to make sure to implement calming yet fun designs for you, as well caring for the interior of your home will raise its real estate value, and in this case, you will be the winner when you sell your home if you decide to move from it. The value of real estate is affected by several factors, the most important of which is the location, followed by the finishing offered by the house, whether in terms of basic finishes or luxury designs.
If you already own your home and are looking for a second home on the coast. We offer you a guide to the most important projects of the North Coast 2022.
2. Take your time to determine your personal preferences
One of the most common mistakes is that people start finishing up their homes without taking the time to determine their personal preferences or style. Before you start doing any home finishing or design work, do your research. Allow yourself to see tons of designs and test your sense of different types of designs.
You can do this process by searching the internet where you can browse tons of websites and make a list of the pictures and finishes that catch your eye. The other way is to take field tours of home furnishing and decor stores. You can also start making a list of the most important details that you want to implement in your home.
You can rely on yourself in the selection and implementation process, but the help of a specialist, whether from engineering offices or real estate companies, can also help. You can always get finishing services from the same real estate consultancy company you purchased your home through.
Learn more about real estate consultancy and how you can benefit from it.


3. What are the most important finishes that increase the value of your home?
Before starting the implementation process, we advise you to arrange the work that you will do. There are some basic finishes that you can't skip and others that you can look into. You have to keep in mind that getting the finishes right from the beginning helps you avoid making mistakes and doing the work again. You should always take care and supervise the work that takes place in your home yourself to ensure that all designs are implemented according to your vision.
Basic finishes:
Undoubtedly, you once heard some homeowners complain about problems with their home finishes after they moved in. To avoid this kind of unwanted surprise, hire an experienced and skilled professional to finish your home. Establishing your home right from the beginning will prevent you from spending a lot of money on repairs later. The basic finishes of your home are as follows:
Electricity works
Plumbing work
Isolation works
Carpentry works
Basic design elements:
After finishing comes the turn of design. And what is meant by the designs here is the group of elements that show the beauty of your home and make it look complete without flaws. Giving Attention to the design and the practicality in its implementation enhances the value of the house and makes your stay in it comfortable. Here are some of the basic elements that you should take care of.
Lighting: One of the most important elements that can completely transform your home. Lighting always plays a role in making a home look more luxurious. Make sure that there are sources of natural lighting, and the greater the amount of natural lighting, the more joyful you will feel inside the house.
As for artificial lighting, make sure that all lighting is appropriate for its place in the house. It is preferable to use yellow lighting in places designated for sleeping because it helps to relax, while white lighting is preferred to be used in places of lounging and work because it helps you to focus more.
Flooring: There are many different options to choose from. But the selection criterion is that you use what suits your space and use. Flooring is one of the elements that affect your home space. So be careful not to use large flooring such as porcelain in small and narrow spaces. As well as in the kitchen and bathrooms, you should resort to the use of easy-to-clean floors.
Wall Painting: Many people rush to paint their homes and get carried away with feelings and a fascination with color. You should not rush to choose wall paints because it will be expensive to return them. Try to avoid using too many strong and dark colors. Use one basic color and apply it around the house. Light and calm colors always increase the sense of spaciousness and calmness. If you want to use strong colors, you can fit them on one wall of the room or space.
Complementary yet effective elements:
Furniture and furnishings: Everyone certainly has a different taste in choosing his home furnishings. Try to avoid using impractical furnishings because they will take up space in your home and be a wasted area. Focus on the essentials and choose materials that are strong and durable. Strive to buy furnishings that make you comfortable and don't get carried away by trends. Match the colors of the furnishings and the wall paints of your home.
Decorations: You can always upgrade your home and add a luxurious effect to it by using decorative tools. The use of mirrors increases the spaciousness of your home. Using different levels of lighting gives the house more depth.
Art pieces: Using some paintings and pieces of art on the walls will give a completely different impression of your home. Try to get paintings that suit your taste and go with your home décor. At the same time, don't overuse the art pieces. Focus your attention on a specific style and use it around the house. However, there is no set rule for what is considered art and what is not. Unleash your creativity and decorate your home in a way that is most comfortable for you.
Many people are confused about whether to continue renting the house in which they live, or start making a plan to own a house. Read this article about Renting or buying a home. Get to know the differences in 4 points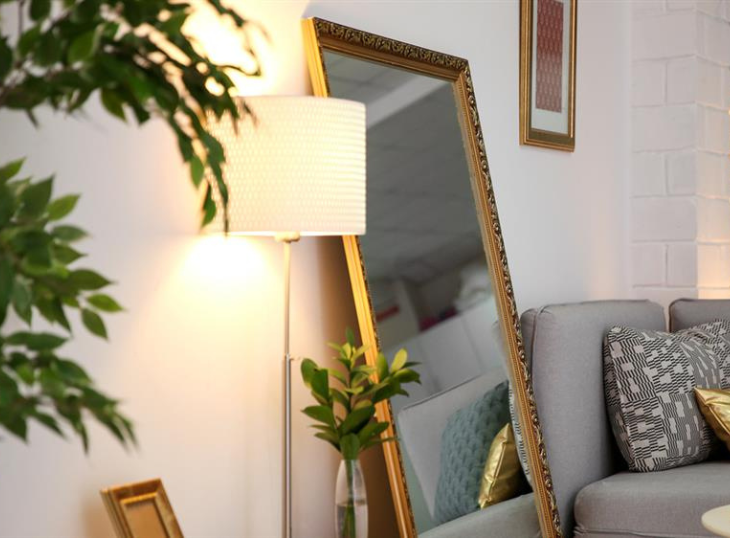 4. Things visitors always notice when entering your home
Your home is not only a place for sleeping but a space to share social life. In this part, we will help you identify the most important things that people and guests notice when entering your home. If you pay attention to this set of elements, you will ensure that people will be impressed with your home, feel comfortable in it, and may even ask you how you designed your home.
The Entryway: The first area your guests will pass through is the entrance of the house. Try to design it in a way that attracts attention, but stays away from excessive decoration. It is possible to use a mirror in this area as it will reflect the light and increase the sense of spaciousness. Try to have a space to leave bags, coats, and shoes, which will help you avoid clutter indoors.
Bathroom: Your guests' use of the bathroom greatly affects their stay in your home and reflects how the homeowners are invested in the house. When designing your home furnishing, be sure to include elements for natural lighting and ventilation. Use bold colors and stay away from heavily textured floors and walls.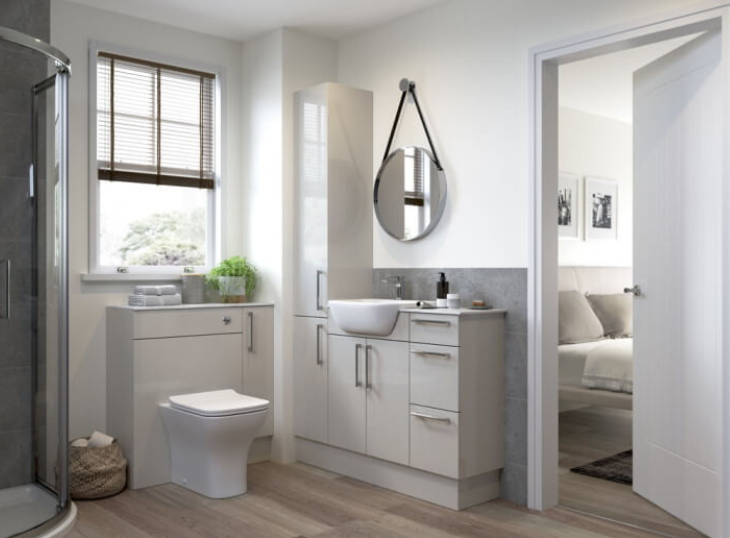 Organization: The way you arrange furniture in your home plays a big role in the way your home is presented. Avoid randomness in the organization of the house. Try to get rid of the walls that do not serve a specific purpose and thus get more space. You can always reposition the furniture so don't worry about experimenting.
Smell: There are some points that some think is not essential or unimportant, but they represent an essential part of your home's personality and the impression it leaves on your guests. Also, memories of homes are always associated with smell. You can use natural plants as an element for decoration and also natural plants provide your home with a natural and refreshing scent. You can also use dried flowers and scented candles to enhance you're the smell of your home.
Finally, the process of designing your home is like a journey, so try to enjoy it and choose what suits your lifestyle and needs. Understand what are the pros and cons of developing a pre-planned design and decoration, and be flexible enough to accept the changes that may occur. There is no perfect plan, but you can always reduce the number of errors and unwanted surprises.
Stay updated on everything related to the real estate market in Egypt through our website. For more articles on real estate, follow our weekly articles. And in case you need any free real estate consultation, you can always contact us directly on this number 01003366453.