Kardia New Capital
Last Updated At : 25 May 2022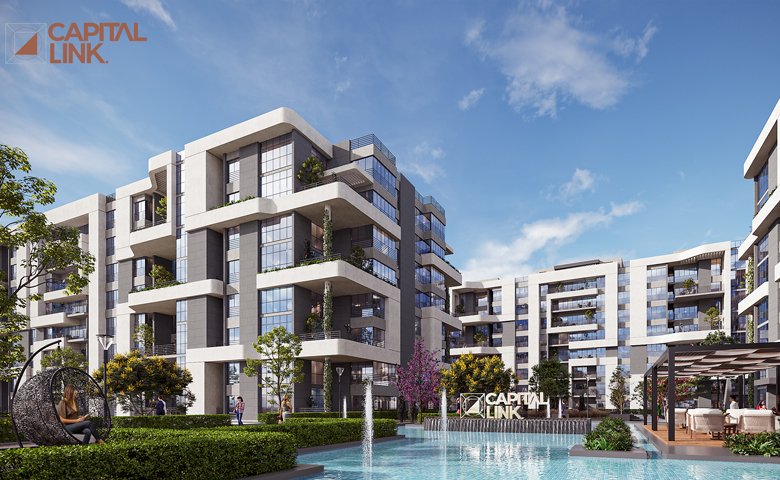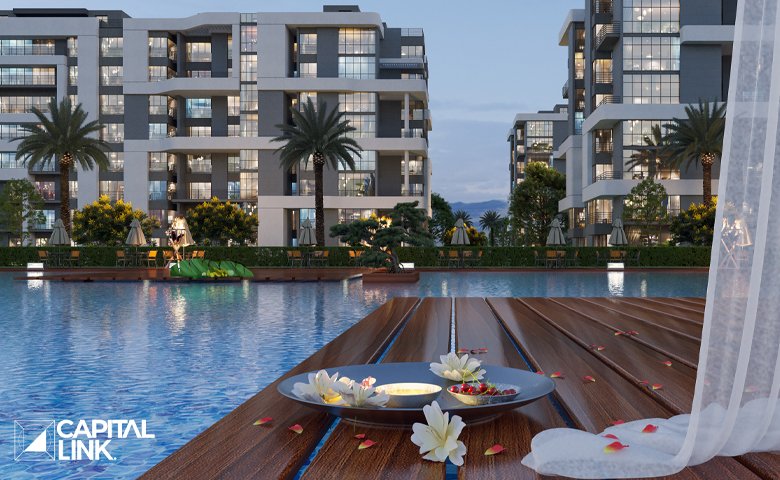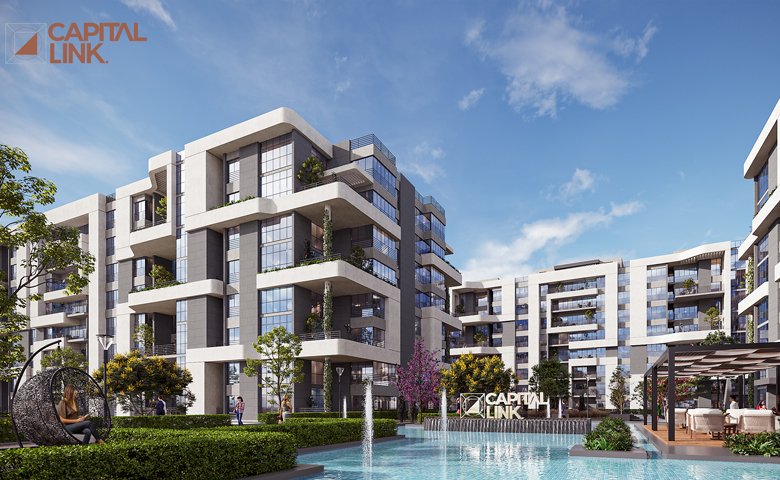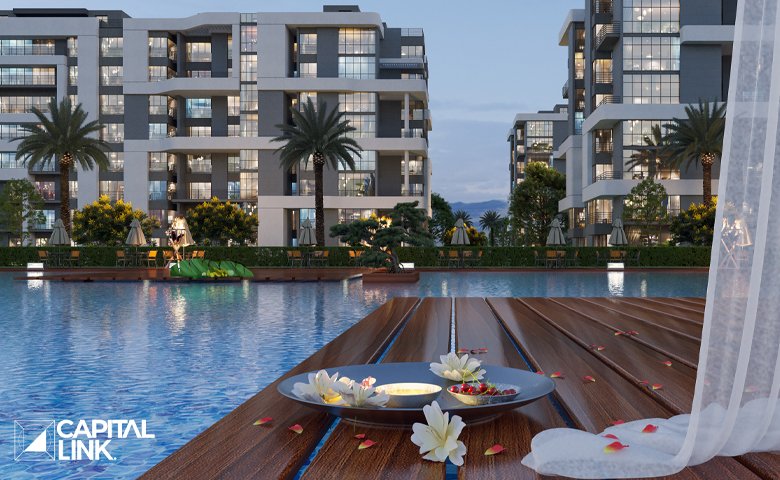 Kardia New Capital (7 Properties)
Starting Price: 1.07M
Down Payment: 5 %
Installments: Over

10

years
Delivery Date:

2026
Description
With the large number of real estate projects that are being launched every day, customer confusion increases. As a result, we as Inland Properties Group are always keen to provide you with the best projects in the Egyptian real estate market so that it will become easier for you to choose your best investment. The new administrative capital has become the most attractive area for investment in the Egyptian property market as well as an attractive location to move to in the future. Therefore, the capital is witnessing the launch of many distinguished residential projects, including the Kardia New Capital project.
Kardia New Capital project is provided by Capital Link Developments Company, which alone owns 4 other projects within the new administrative Capital. This project has many advantages that can encourage you to invest in it. Starting from the large area that has been allocated for green landscapes and services areas, where you will find the possibility to relax. One of the other points of attraction is the wide variety of spaces, which start from 110 meters, and also a variety of residential floors to choose from. As for the prices, the meter in Compound Kardia New Capital starts from 9,750 EGP and the installment period is up to 10 years. To know more about the "Kardia" residential project, continue reading.
Where is Kardia New Capital located?
The location is a very important factor in distinguishing any residential project. Capital Link Real Developments always strives to choose very distinct land areas for their projects. As for the Kardia compound in the new administrative capital, it is located in one of the most prestigious residential areas within the new capital, which is the R8 area, it is directly located near the embassy district in the new capital. The compound possesses easy access to the main roads and axes, making it easier for residents to move to and from the new capital.
Kardia New Administrative Capital is being implemented on a total land area of 23 acres, and this space qualifies the compound to provide many services that everyone is looking for. Therefore, Capital Link was keen to give more space for green areas, 80% of the project's land area is dedicated to amenities and green landscapes. Also, swimming pools and other recreational services are provided within the compound. As for the buildings, they are constructed over only 20% of the land. This percentage is considered very special, as it leaves space for the owners and residents to enjoy their stay and feel comfortable and calm away from the noise of the city.
Kardia Compound Master Plan
What are Kardia facilities and amenities?
Strip commercial mall
Open spaces workshops
Yoga and cross-fit
Paddle Tennis
Swimming pools
Co-working spaces
Roman theatre
Squash court & GYM
Jacuzzi & Sauna
Praying Area
Covered swimming pool
Cycling and Jogging Track
Social Gathering
Kids areas
What are the spaces and unit types in Kardia New Capital?
When designing the Kardia Compound, the developer was keen to provide a wide range of different spaces. So that each individual can choose what suits him and corresponds to the needs of his family. The residential buildings in Kardia Compound consist of a ground floor and 7 other floors. The units vary between apartments and duplexes, and the possibility of having a private garden with the duplexes. Apartment spaces start from 110 m² up to 340 m².
What are the prices in Kardia New Capital?
Real estate prices are a focal point in any property investment or purchase decision. Everybody is keen to own units with high specifications and quality with reasonable and good prices. Capital Link Company intended to achieve this equation, so they offered very attractive prices, the price per square meter starts from 9.750 EGP and up to 11.250 EGP.
In addition, the Kardia New Administrative Capital project offers multiple and very attractive payment systems, starting from 0% down payment and installments up to 10 years. It is worth noting that you can now book your apartment for 25000 EGP as a reservation fee, which is a refundable amount in case of cancelation.
What are Kardia New Capital Payment Plans?
Several payments and installment systems are available to enable a larger number of people to own their apartments in accordance with their financial plans. The installment plans vary as follows:
You can pay a 0% down payment and the rest in installments for up to 4 years without interest.
In the case of a 5% down payment, the installments can be up to 5 years in equal installments.
You can also o pay a 10% down payment and the rest of the apartment price in installments for up to 7 years.
15% down payment and 5% after one year and installments up to 8 years without interest over equal monthly installments.
The last installment system is with a down payment of 25% and 5% after a year, then installments are made over 10 years without annual interest.
Get to know Capital Link Developments Company
Capital Link Developments Company was established in 2020 and Eng. Ashraf Badie is the CEO. Eng. Badie has more than twenty years of experience in the management of real estate projects, including tourism projects in Sharm El Sheikh and Hurghada. In addition, Mr. Ashraf has an extensive experience in the field of construction and urban development in Cairo and the Red Sea region.
The Kardia New Administrative Capital project is the fifth project owned by Capital Link in the New Capital. The other projects are:
Verona Mall, the new administrative capital
Solano Mall, the new administrative capital
Dorado Mall, the new administrative capital
Laval Mall New Administrative Capital
Capital Link Developments owns about 5.5 billion EGP worth of investments in the Egyptian real estate market. The company adopts an ambitious vision and moves forward to double this number and the volume of investments within a short period. The development witnessed by the Egyptian real estate market is one of the factors that provide great opportunities for growth and development for any company seeking to grow within the property market.
The projects implemented by Capital Link Company vary between administrative, medical, commercial, and residential projects. It is worth mentioning that Capital Link owns a construction company, Master Link, which has a highly-qualified engineering staff, which facilitates the construction and implementation process of their projects and makes them faster to deliver.
For more information about Kardia New Administrative Capital, you can contact us directly. We also suggest that you take a look at the rest of the projects in the New Administrative Capital through our website.
OTHER PROPERTIES IN THE NEW CAPITAL CITY
Compound Location
About the developer
"Capital Link" Developments Company was established in 2020 and Eng. Ashraf Badie is the CEO. Eng. Badie has more than twenty years of experience in the management of real estate projects, including tourism projects in Sharm El Sheikh and Hurghada. In... Read more