DownTown New Alamein City Edge
Last Updated At : 09 May 2023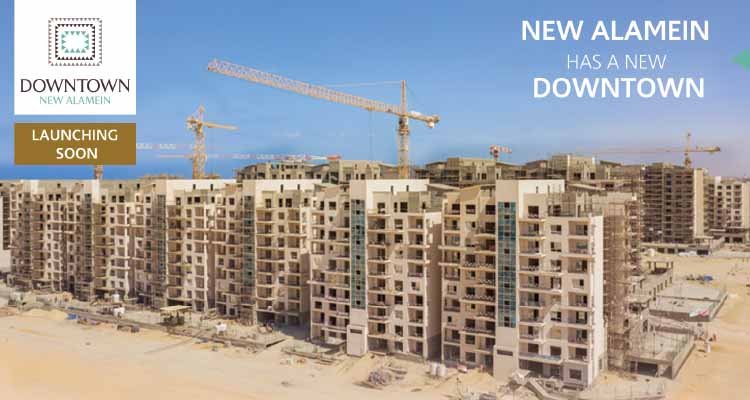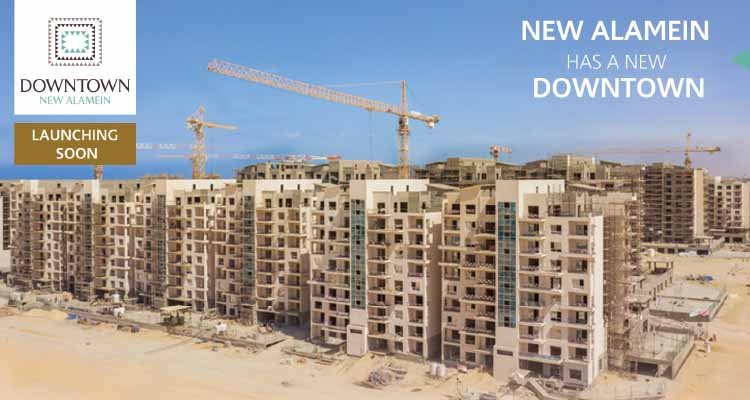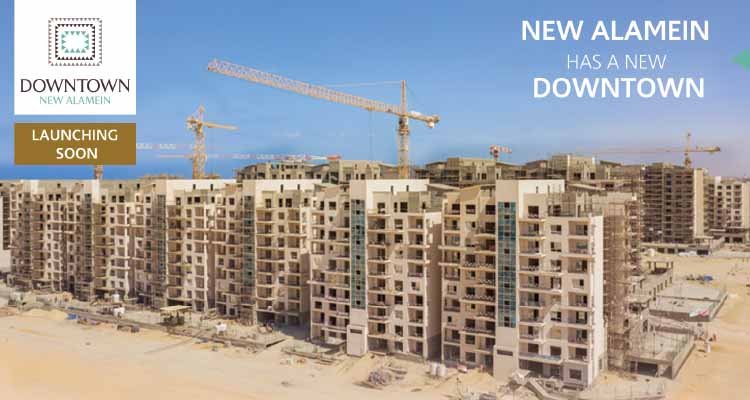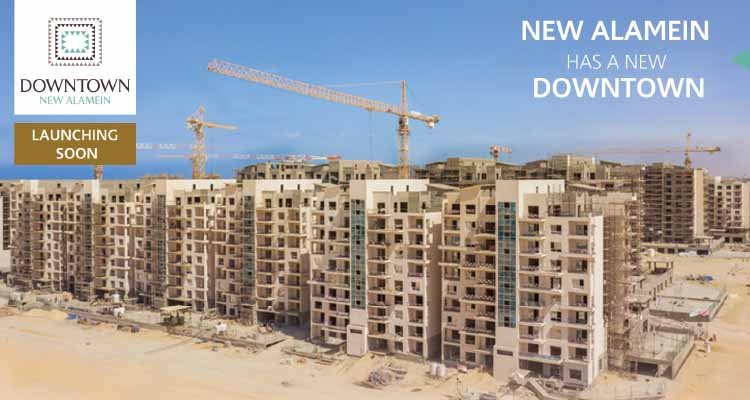 DownTown New Alamein City Edge (3 Properties)
Starting Price: 3.3M
Down Payment: 5 %
Installments: Over

10

years
Delivery Date:

2023
Description
Downtown New Alamein is the newest project from City Edge in New Alamein North Coast Fully-finished, sea-view apartments surrounded by private pools and spas, 2 health clubs, a lively shopping area and featuring North Coast's first underground parking are launching soon. Delivery by Summer 2020.
Project Area around - 31 Feddan. 14 Blocks – with a total of 40 Buildings. Holds 1,320 residential unit – Ranging from 110-330mÇ. is divided into East & West phases. Each phase with commercial pedestrian pathway and the main Plaza connecting the two phases. 1,660 parking spots for residential and 1,148 parking spots for retail in the whole project. All blocks in the same phase have a connected basement floor (Garage) Except Block 4 & 11 on a different level.
City Edge Developments (CED) will exclusively offer benchmarked residential units in a mixed-use development in the New Alamein city, while being one of the central Commercial/Residential and Entertainment hubs of the New Alamein seafront area, Down Town project will also be offering high efficiency fully finished residential units with a wide variety of areas along with retail units that bring vital lifestyle to the project. Achieving the for those targeting Sustainable & Dynamic residence homes in an integrated community all year destination with an incomparable view and location.
The project idea is based on reviving the Downtown living experience by mixing the residential use with the retail ground-floor experience in a coastal location that will infuse a new sense of the mixed-use developments. The project comprises of two Residential/Retail wings, connected with the main plaza that will act as a public space for both residences & retail visitors. Along with the two wings, each is mediated with a retail pedestrian promenade that adds vibrancy to the residential complex.
Downtown Alamein project has a central location, close to New Alamein seafront, distant with 1400m from the sea, 400m from North-coast international road. in the area of "New El Alamein City" where it is located within the administrative borders of Marsa Matrouh governorate for 48 km from the international road (Alexandria - Matrouh).
New Alamein City has an area of 50,000 acres with a depth of more than 60 km south of the coastline and is planned to accommodate more than 3 million people.
Downtown Compound NEW ALAMEIN

2 floor underground parking
Ground floor: Commercial shops + mezzanine.
8 Floors Residential + Roof
4 units for each floor + 2 units penthouse

Types:
Apartments 2 Bedrooms starting from 125 sqm
Apartments 3 Bedrooms Starting from 178 sqm to 322 sqm
Penthouse units starting 330 sqm including an open terrace to 330 sqm including open terrace
Downtown New Alamein city prices start fro 20,000 per sqm - 5% Down payment up to 10 years installment.
For priority, booking in City Edge projects or DownTown al Alamein projects don't hesitate to call us 01003366453 - 01126662221
Discover City Edge Projects | Discover more projects in North Coast
The New Alamein City project is an opportunity to overcome the overpopulation in Egypt by making use of the North Coast as a residential destination as well as attracting tourism throughout the year.
New Alamein City is about 48 thousand acres with a depth more than 60 km south of the coastal strip, New Alamein City is planned to accommodate more than 3 million people.
Check out the Best Projects in North Coast Egypt & North Coast Compounds Prices
City Edge
New Alamein North Coast Projects:
OTHER PROPERTIES IN NEW NORTH COAST
Compound Unit Types
Area

125 m2 - 330 m2

Price

3.3M EGP - 7.1M EGP
Compound Location
About the developer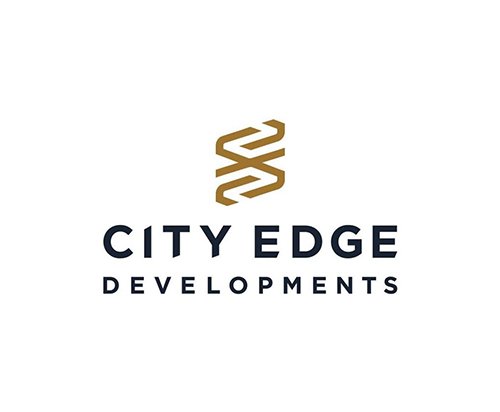 City Edge Developments is an Egyptian developer of suburban residential communities and top-quality mixed-use projects. A partnership between the New Urban Communities Authority and the Housing and Development Bank, we are set to bring superior quality products and best-in-class solutions that cater to the modern lifestyle and ad... Read more