Azha North Coast
Last Updated At : 12 October 2022
Azha North Coast (8 Properties)
Starting Price: 2.6M
Down Payment: 5 %
Installments: Over

8

years
Delivery Date:

2026
Description
Azha North Coast, after the great success of the Azha Sokhna project, Ain Sokhna, classified as one of the best projects in Sokhna, Madar Company is launching its first project on the North Coast in the summer of 2022, all night long, townhouses and villas of various sizes and Azha El Sahel Village provide all services and amenities to give more A luxury for the residents of the compound.

"Azha North Coast" by Madaar Developments, An ideal location overlooking the sea directly near the services to live a new concept and experience. Reserve your unit now, Azha North Located in the heart of Ras El Hikma bay, Kilo 214, Azha North is packed with prominent facilities and units, from Seafront to Crystal Lagoon front villas and chalets, Azha North is guaranteed to be your perfect summer house!
Azha North offers you a Fully finished standalone, twin houses, townhouses, and chalets, all delivered with ACs and kitchen cabinets.
Azha North Coast project from Madar for development on an area of 250 acres with a geographical location directly on the sea from all services.
After the thriving success of Azha Ain Sokhna, Madaar Developments decided to conquer the North Coast by launching the highly anticipated Azha North
Where Azha North Coast Location?
Overlooking a stunning white sandy beach, right on the water's edge and on the closest to the new city of Ras El Hikma. Another gem that will sparkle on North Coast's is a place where taste, elegance, and refinement will meet and merge.

Azha North Coast is ideally located at km 214 in Ras El Hekma Bay. Madar Real Estate Development chose this location because of its pure seawater and its charming atmosphere in the heart of the North Coast.
Azha North Coast master plan
Designed by the world-class architectural firm WATG, Azha North is a first-of-its-kind master development in scale and magnitude that aesthetically translates the core values of our hospitality heritage. Within the master plan development are plenty of opportunities for outdoor activities intrinsic to maintaining a healthy lifestyle.
Azha north coast facilities & amenities
Azha North Offers you WORLD CLASS AMENITIES as following and more;
Green spaces
swimming pools.
jogging tracks.
5-star hotel.
lagoons.
Kid's areas.
Restaurants and cafes.
700 m White Sand Beach Front
12 KM Waterfront [Sea and lagoons combined]
5 Stars Sea-Front Hotel
Serviced Hotel Apartments and Villas
Water Commuting
Clubhouse & Community Centers
40,000 M2 Commercial Area
Electric Vehicles Charging Stations
Sports Facilities
What are Azha north coast unit types?
Madaar Developments offers you in AZHA north coast Egypt; Fully finished with ACs and kitchen cabinets.
Standalone Villas start from 200 sqm to 400 sqm.
Twin house Villas start from 150 sqm to 200 sqm.
Townhouse Villas start from 155 sqm.
Chalets start from 70 sqm to 180 sqm.
What are Azha North coast prices and available spaces?
Azha North Average Areas & STARTING Prices
Lagoons Chalets 1 Bedroom: 70 meters 2,600,000 EGP.
Lagoons Chalets 2 Bedroom: 100-115 meters 3,200,000 EGP.
Lagoons Chalets 3 Bedroom: 125-150 meters 3,900,000 EGP.
Senior Chalets: 145-180 meters 6,500,000 EGP.

Townhouses: 155 meters 6,500,000 EGP.

Twin houses: 150-200 meters 7,000,000 EGP.

Lagoon standalone: 200-260 meters 12,000,000 EGP.

Seaview Twinhouses: 185 meters 10,000,000 EGP.

Front standalone villas: 200-400 meters 12,000,0000 EGP.
For more information and details about Azha North Coast prices through WhatsApp 01125282828

What is azha north coast payment plan?
Azha North's payment plan will be a 5% Downpayment up to 8 years installment.
How to Book a unit in Azha North Coast?
Inland Properties Group helps you to know more information about the Madaar north coast project and how to book and find your unit in an easy way.
Please contact us and communicate with us to get the best offers and all information you need to know about the Azha North Coast 01003366453
Compound Location
About the developer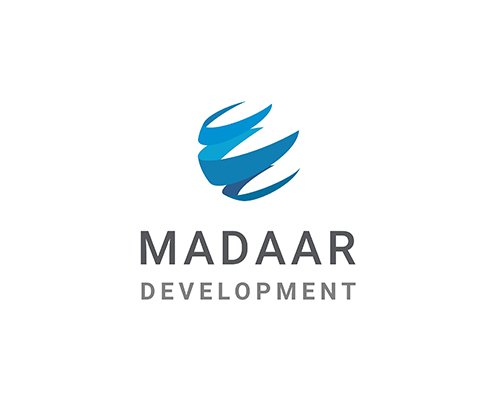 Madaar Development Discover All projects of Madaar Development, learn more about projects, unit prices, locations and payment plans, to contact the Madaar Development sales department, request A Call Back now.Most Important Projects Of Madaar DevelopmentMadaar Development is developing Azha in Ain Sokhna, Read more
Facilities and Services
ATM

Childern Beach Clubs

Sports & Recreational Facilities

Cafe and Restaurant

International Spa

BEACH

FAMILY ACTIVITIES

HEALTH CLUB

Children's recreation area

Beach Cafes and Entertainment

GREEN AREAS, ISLANDS

Tennis Court

Club House

5 Stars Hotel

Swimming Pools

Lagoons

gym

KIDS AREA

24 Hours Security

CCTV