Latin District New Alamein City
Last Updated At : 22 October 2023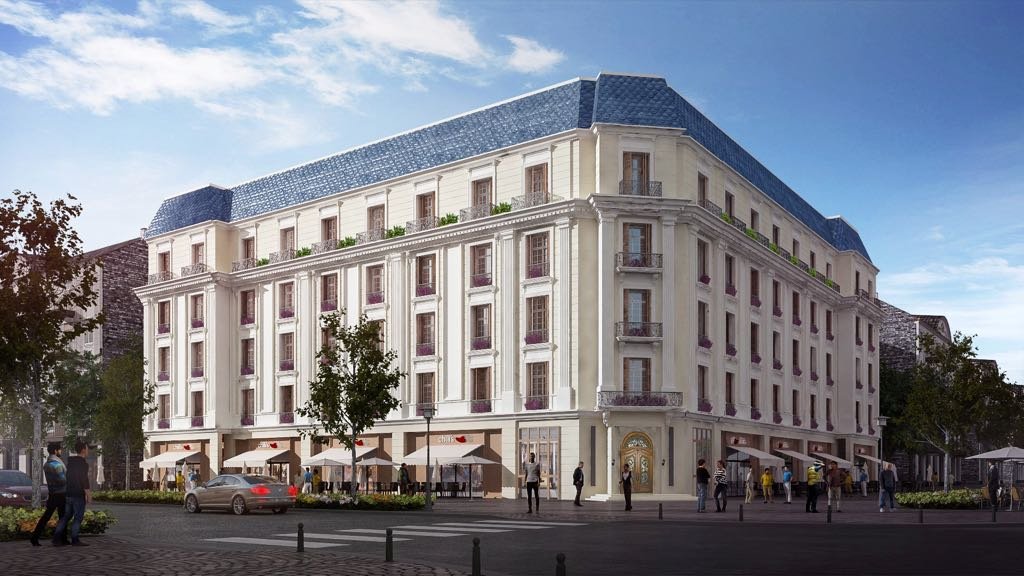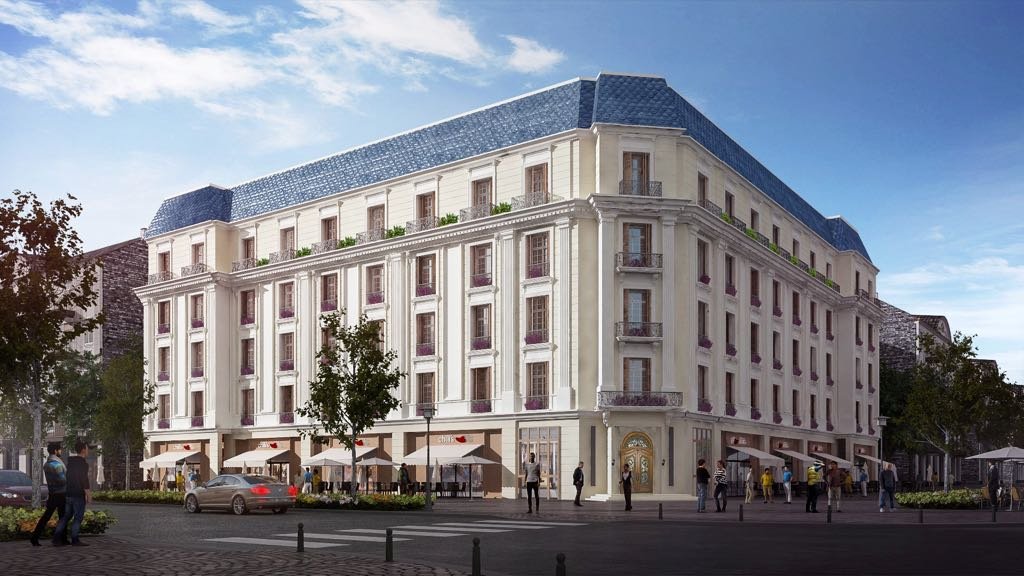 Latin District New Alamein City (10 Properties)
Starting Price: 4.3M
Down Payment: 5 %
Installments: Over

8

years
Delivery Date:

2023
Description
About The Latin District
The "Latin District" New Alamein City - الحي اللاتيني العلمين الجديدة by Saudi Egyptian Developers is an amazing project in the heart of New Alamein City. The Latin District spans a massive area of 450 acres, this project combines its building with the beauty of nature, and adds an exceptional list of services and entertainment amenities. The Latin District offers fully furnished apartments and studios, ranging from one to four bedrooms with sizes ranging from 60 to 250 square meters. The Latin District offers attractive prices for ready-to-move units starting from 4,300,000 EGP. For inquiries about pricing or to get your unit at unbeatable rates.
reach out to us on. 01003366453
Request the project brochure via WhatsApp 01125282828 Click here
The Latin District is inspired by old Alexandria both in architectural design and style. The large area of the project blends structures with landscapes, promising entertainment services ready for delivery.

What is the location of The Latin District New Alamein?
This project is located in a premium geographic area within the city of New Alamein, close to the heritage enclave, educational institutions, cultural hubs, cinemas, theaters, and Alamein International Airport. Moreover, The Latin District enjoys proximity to major roads like Alexandria Matrouh Road and New Fouka Road.

The Latin District is considered one of the most distinguished Districts in the Greek and Roman tourist city of El Alamein.
What Are The Characteristics of The Latin District New El Alamein?
The Latin District's master plan in New Alamein City has several notable characteristics:
It's designed in the Greek and Roman aesthetic, following international standards to deliver timeless charm, drawing classic high-end designs.
The project encompasses scenic beach fronts and artificial lakes, serving as outstanding attractions for tourists.
The Latin District includes a hotel equipped with the latest technology, and a wide array of amenities.
It offers a diverse range of units tailored to accommodate all needs and preferences, including affordable housing options and distinctive residential units.

What are The Facilities and Amenities in The Latin District New Alamein?
The Latin District New Alamein offers a long list of services and exceptional facilities created to ensure meeting all life needs. These services include:
International University for Science and Technology and international schools.
A huge library similar to Alexandria Library.
A hotel and towering structures similar to Dubai's iconic skyscrapers.
Adult and children's swimming pools.
Ideal landscapes and open spaces.
Industrial lakes and waterfalls.
Restaurants and cafes.
A cinema complex.
Dedicated tracks for running, walking, and cycling.
Secure parking facilities.
A social club.
A health club.
Gymnasiums and sports fields.
A 24/7 hypermarket.
A commercial district with a fully equipped shopping mall.
24/7 surveillance systems, security, and guards.
Marsa yachting and fishing facilities.
Beach activities.
A mosque.
Pharmacies and medical clinics.
Kid's areas.
What Are The Available Unit Sizes and Prices in The Latin District in New Alamein City?
The Latin District presents a variety of unit sizes to match diverse preferences, with areas ranging from 60 square meters to 200 square meters. Residential buildings has different settings as they start from ground-level structures to seven stories high. The available residential unit include:
Studios from 62 to 65 square meters.
One-bedroom chalets from 88 square meters.
Two-bedroom chalets from 100 to 136 square meters.
Three-bedroom chalets from 131 to 171 square meters.
Four-bedroom chalets from 174 to 234 square meters.
Payment methods in the Latin District in New El Alamein
The Latin District New Alamein offers flexible payment options to ensure accessibility to all. The options include a 5% down payment, a 10% contract fee, and an extended seven-year installment plan. Additionally, an 8% maintenance fee is paid upon delivery.
What Are The Features of The Latin Neighborhood in New Alamein?
The Latin District stands out as one of the popular tourist destinations in New Alamein, distinguished by its artful design inspired by Greek and Roman aesthetics. Moreover, New Alamein has emerged as a growing center for numerous projects in recent times, signifying its vital role as a hub for both investment and habitation.

This project includes all services and amenities essential for modern living, promising an environment reflecting luxury, serenity, and unparalleled elegance. The Latin District distinguishes itself through competitive pricing, prioritizing unit selection for prospective buyers.
Who is The Developer That Owns The Latin District New Alamein?
Egyptian Saudi Developers is the company that owns The Latin District project in New Alamein City. This joint-stock enterprise, established in 1975 through an agreement between the Saudi and Egyptian governments, specializes in real estate investments in Egypt. Its operations hold land acquisition and sale in line with the CEO's strategic vision.
The Egyptian Saudi Company has a rich history of achievements, specializing in the development of residential districts, complete with amenities and luxurious residential and administrative complexes. Their footprint extends across Cairo, Alexandria, Mansoura, Assiut, and coastal areas such as Agami and Marsa Matrouh. The company has successfully delivered 23,764 housing units.
In the early 2000s, the company diversified into tourism investments for stability and longevity. It established the Technical Office for Investments and Engineering Designs, along with the Contracting Authority. Now the company is engaged in six projects with around 5,000 housing units, aligning with Egypt's strategic direction in housing investment, particularly fitting the youth demographic. Their projects include:
Zahraa Assuit Project
Zahraa Obour Project
Dora Assiut, New Assiut
Iskan Mansoura
Iskan New Maadi
Lake Dream in Dream Land
Zahraa New Cairo
Iskan El Al Amal
Iskan Nile Assiut
El Nozha Housing in Heliopolis
Studio Misr in Al-Haram
Jayd New Cairo
Dora Assiut
The Egyptian Saudi Developers for Reconstruction stands as a leading company operating across various Egyptian governorates and cities. In 2007 alone, the company's investments reached 75 million pounds.
Information About The New City of Alamein
Insights in New Alamein City reveal it to be the largest residential metropolis second to the New Administrative Capital. It stands as a fourth-generation city boasting residential towers, accompanied by an exhaustive array of life necessities and amenities.
Advantages of residing in New Alamein include:
And as we mentioned before, the new city of Alamein is a huge national project that aims to accommodate one million people while providing all the various and different services to its residents, and the new Alamein Gate Towers project is one of the projects that have gained international fame.
The city has been equipped with a desalination plant, to provide drinking water suitable for human consumption.
The Orasqualia station was established for the city's sanitation work.
Cultivation of large areas of olive, palm, fig, and pomegranate trees in the new city of Alamein.
18 cement barriers were built to protect the city from the waves.
Life in New Alamein is calm and away from overpopulation and overcrowding.
The city has been divided into more than a diversified service sector, as there is a residential sector for residential units and an entertainment sector that includes
All the various commercial and entertainment activities throughout the project.
An archaeological sector that includes ancient archaeological areas.
An educational sector for universities and schools to serve the residents of the new city of El Alamein.
Latin District FAQs
Where exactly is the Latin District located within New Alamein?
The Latin District is located in a privileged geographical location near Alexandria Matrouh Road and the new Fouka Road.
What payment plans are available for the Latin District project in New Alamein City?
The Latin District New Alamein payment plan is 5% down payment, 8 years installments.
How to book a unit in Latin district New Alamein?
If you have any inquiries about Latin District prices in New Alamein, or you want to reserve your commercial unit at the best prices, contact us at the following number 01003366453
Request the project brochure via WhatsApp 01125282828 Click here

To secure a unit in the Latin District in New Alamein or for inquiries regarding pricing, kindly contact us on 01003366453.
For priority booking inquiries for North Edge Towers in New Alamein North Coast and The Gate Towers, and more information, please request a callback.
For priority booking in North Edge Towers New Alamein North Coast and The Gate Towers and More, information Request A Call-Back
Check out the Best Projects in North Coast Egypt & North Coast Compounds Prices.
Explore the premier projects in North Coast Egypt and discover the pricing for North Coast compounds.

OTHER PROPERTIES IN NEW ALAMEIN CITY North Coast
Compound Unit Types
Area

62 m2 - m2

Price

1.7M EGP - EGP
Area

88 m2 - 234 m2

Price

2.3M EGP - 7.5M EGP
Compound Location
About the developer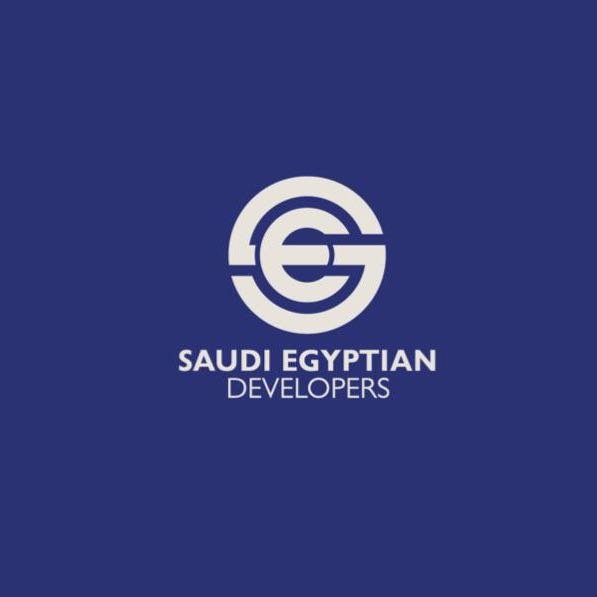 The Saudi Egyptian Developers Company is an Egyptian joint stock company established in 1975 under an international agreement between the governments of the Arab Republic of Egypt and the Kingdom of Saudi Arabia. The company was established after the approval of the People's Assembly by Presidential Decree No. 656 of 1975 in the Government of the Kingdom of Saudi Arabia. Read more
Facilities and Services
Mosque

Cafe and Restaurant

Children's recreation area

Hotel

Swimming Pools

Land Scape

gym

Pharmacy