Hyde Park Business District New Cairo
Last Updated At : 12 December 2021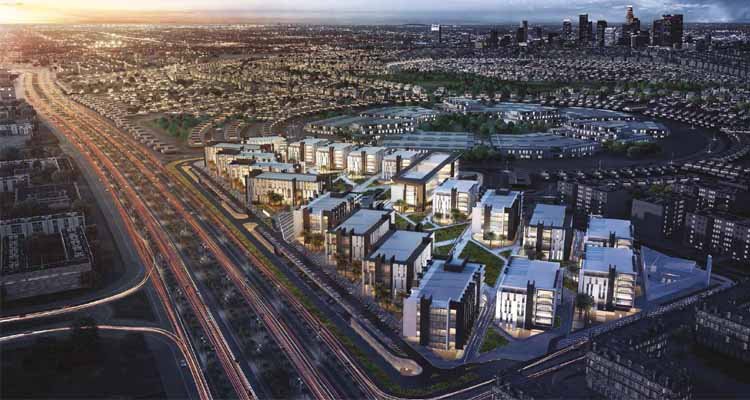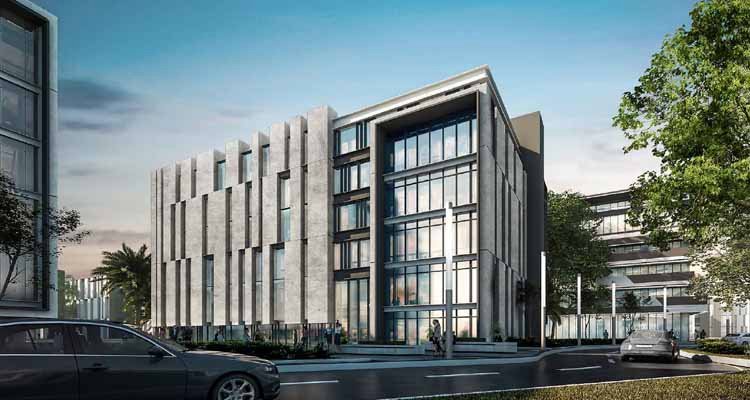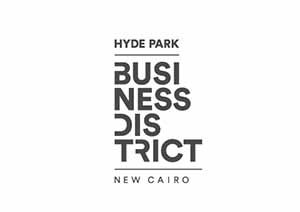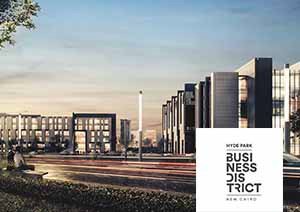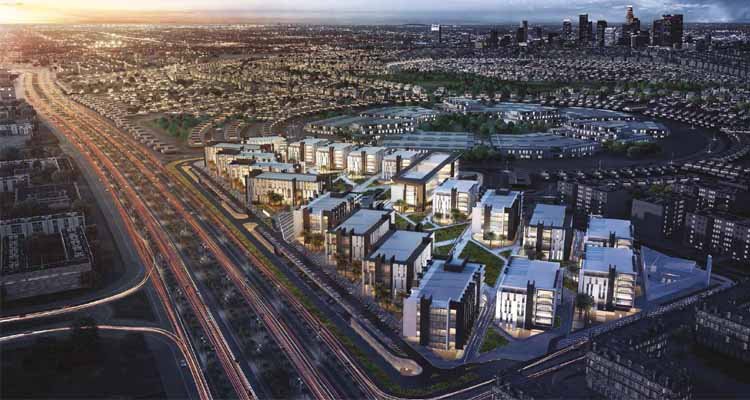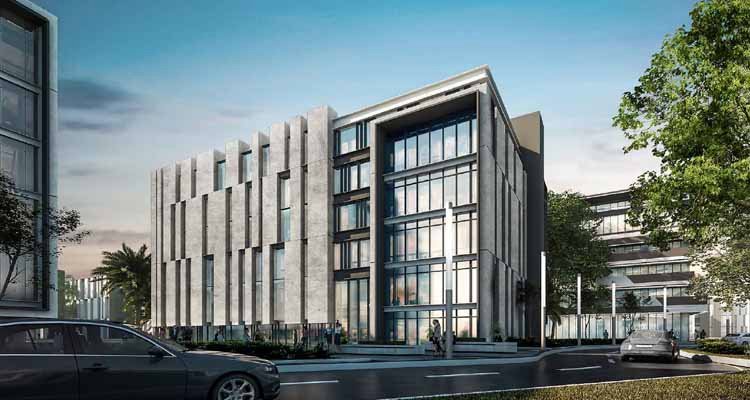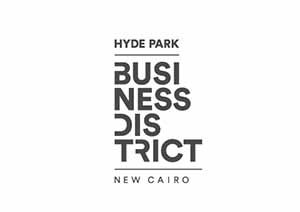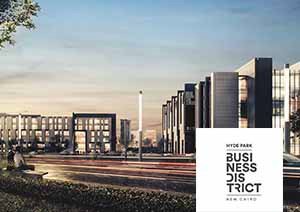 Hyde Park Business District New Cairo (0 Properties)
Starting Price: 5.6M
Down Payment: 7 %
Installments: Over

7

years
Delivery Date:

2023
Description
Hyde Park Developments is launching a new phase HYDE PARK in Business District New Cairo offer you Small & Medium Offices - 7% Down Payment Up to 7 Years Equal Installments in Hyde Park New Cairo's Business District! & 0% Delivery, Delivery starts in 2022. A LIMITED TIME OFFER!
Hyde Park Business District in New Cairo Egypt is A Place For Business Of The Future. "BUSINESS DISTRICT" At a glance an address that speaks volumes about your firm.
Business District New Cairo MASTER PLAN; FACTS & FIGURES:
Average BUA: 202,836 m2 (30%)
Landscape: 70%
Facilities: Piazza, Conference Centre, Walking Trails. Parking
Services: Lifts, ICT and 24/ 7 security....etc
Number of Buildings: 20 + HPD headquarter & Business centre
Building height: 21.5 m (G+5)
Building Types: 3
Office Areas: 52 sqm – 11,217 sqm (serving: SMEs and Large Corporations)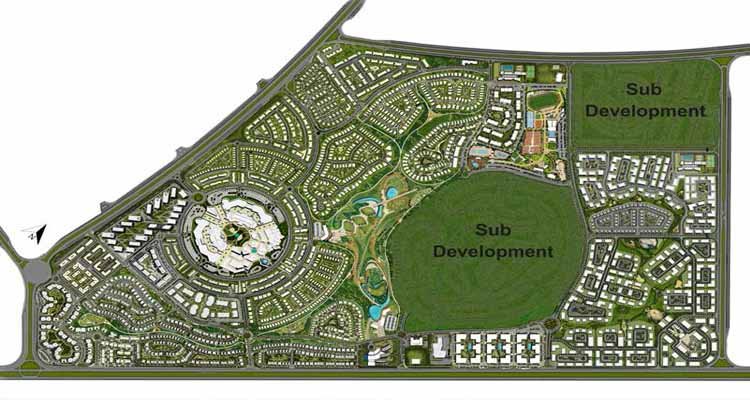 HYDE PARK Business District LOCATION:
The renewed focus on the business industry provides a myriad of opportunities for small, medium and large business alike. The strategic location of Hyde Park Business District seamlessly connects Cairo's existing and prospective business quarters, which helps bridge gaps for better prospects. Hyde Park's shops, cafés, restaurants, and recreational facilities are within walking distance of the mixed-use Business District, offering everything you need within an arm's reach.
THE CONNECTED METROPOLIS
Hyde Park's Business District serves as a focal point that links between New Cairo and the city's new administrative capital: The Capital Cairo. Located right in the middle, Business District is only a 20-minute drive from either location and has direct access to the New Ring Road and New Cairo's Road 90. Business District can be accessed through the main entrance on road 90 leading to two drop-off gates.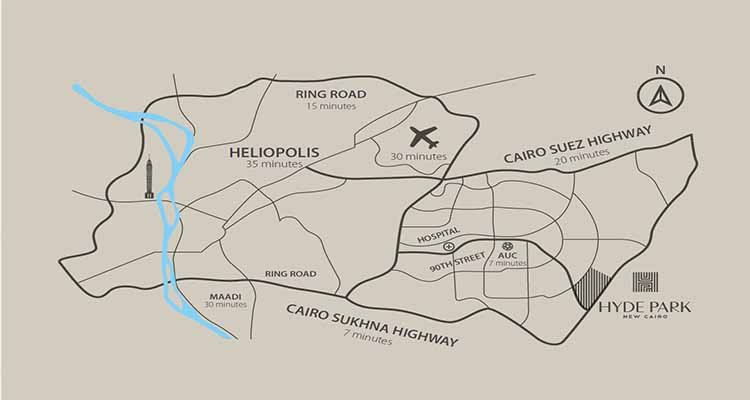 LET US TAKE CARE OF YOUR BUSINESS NEEDS
No business complex is complete without a comprehensive bundle of services and facilities that makes doing business simpler. As a next-generation, mixed-use administrative project, Hyde Park's Business District features various complementing facilities and a bundle of services that serve to simplify your job. Let us take care of the little details while you focus on getting your targets met.
HYDE PARK Business District FACILITIES
CONFERENCE CENTRE: Whether you need to book a small meeting room for a business appointment or want a spacious boardroom to host your monthly management meetings, look no further than the Conference Centre. Conveniently situated at the heart of Business District, the state-of-the-art complex is the perfect venue for everyday get-togethers, high-level corporate meetings, and even large, multi-purpose events.
The Conference Centre is fitted with the latest audio-visual technologies and embellished with lavish furniture and fixtures to reflect your distinguished image and speak volumes about your company.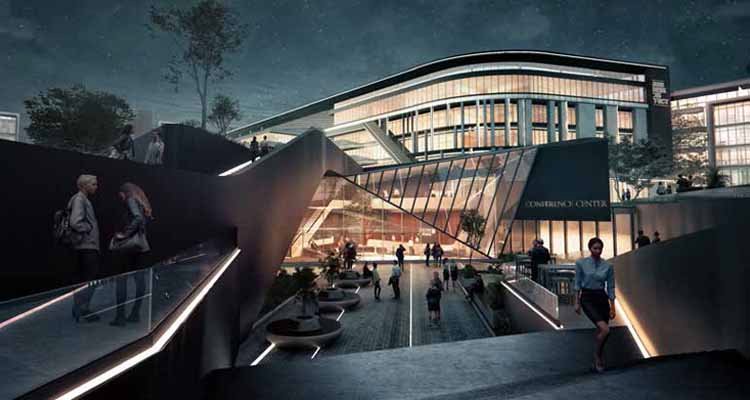 THE PIAZZA: Nestled right at the centre of Business District, the beautiful and lively Piazza is embraced by serene nature and spaced-out office buildings. The Piazza's water feature, shaded patios, landscaped walkways and seating areas are the perfect place for employees and their guests to take their coffee breaks or enjoy an informal networking conversation.
HYDE PARK Business District AMENITIES
From parking facilities, CCTV, and 24/7 Security...etc to breathing spaces and power backup.
A modern Office Park project should have all these basic amenities – which are all available at the Business District in Hyde Park New Cairo.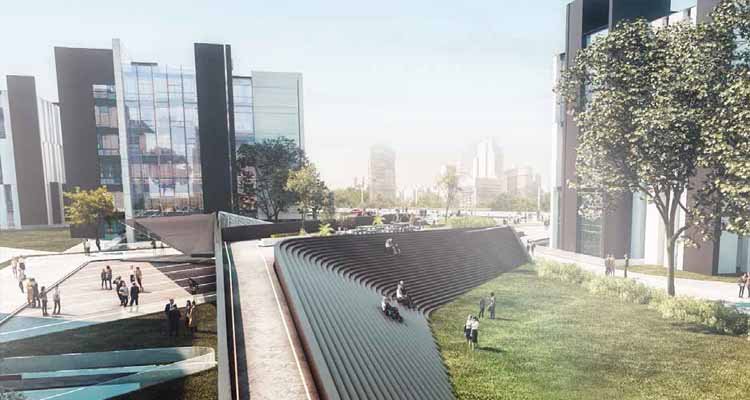 HYDE PARK Business District SERVICES
ACCESSIBILITY: Business District is easily accessible through the main entrance on South 90th road leading to two drop off gates.
SECURITY: Because high-level security is vital round the clock, Business District features a full CCTV system and a comprehensive network of cameras, secured fencing, and security personnel.
ICT: State-of-the-art ICT provisions are available across the entire Business District, and include fibre optic cables, network connections and telephone lines. A back-up generator is available on site to ensure a continuous and stable power supply.
LIFTS: The numerous high-speed lifts at Business District are designed to cut waiting times through innovative systems and the latest technologies in sequence control.
PARKING: You won't need to waste time looking for common level basement parking & surface parking areas. because Business District boasts a large number of parking spaces that span the entire complex area.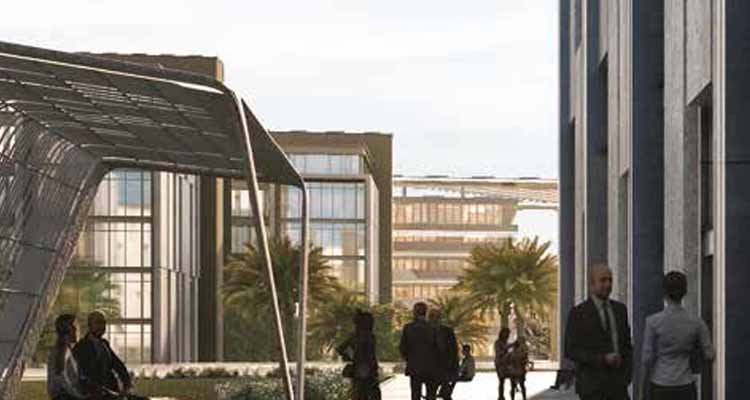 THERE'S SOMETHING FOR EVERYONE AND EVERY BUSINESS
We understand that companies come in different forms, shapes and sizes, and because every company has its distinct needs and requirements, Business District offers office spaces and solutions for just about everyone. Whether you're an SME or large corporation, we have the perfect office space for you.
Business District harbours 3 distinct building types, all of which embrace a variety of floor and design layouts that are functional, flexible and efficient in nature. The customisable horizontal and vertical layouts allow you to choose from single-room offices to entire floors or even entire buildings.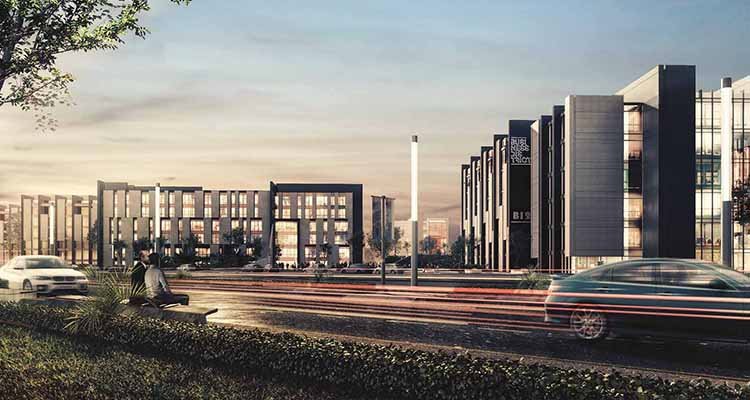 What are the payment plans for Business District New Cairo?
HYDE PARK Business District New Cairo offer you Small & Medium Offices
7% Down Payment Up to 7 Years Equal Installments & 0% Delivery, A LIMITED TIME OFFER!
When Business District offices will deliver?
Delivery starts in 2022.
How to Book an office in HYDE PARK Business District New Cairo?
JOIN THE VIBRANT AND FLOURISHING COMMUNITY OF HYDE PARK BUSINESS DISTRICT TODAY! provided by Hyde Park Developments Company.
Contact us on 01003366453- 01126662221 Or Request A Call-Back
OTHER PROPERTIES IN NEW CAIRO CITY
Compound Unit Types
Area

m2 - m2

Price

EGP - EGP
Compound Location
About the developer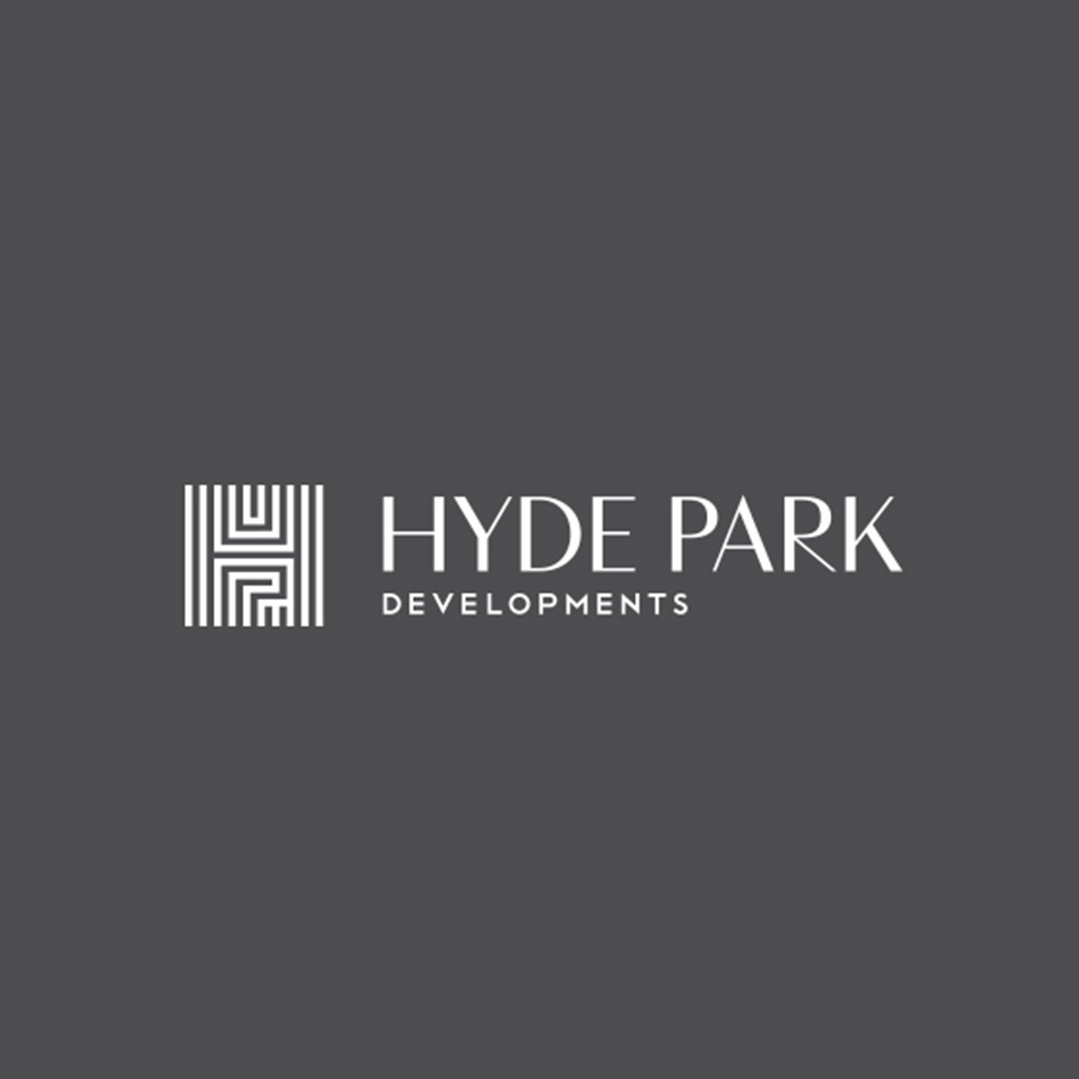 ABOUT HYDE PARK DEVELOPMENTS  Previously known as Damac Properties for Development S.A.E." in 2007, the company was officially renamed to "Hyde Park" Properties for Development (HPD) S.A.E." in May 2011 and has no current ties with Emirati-based Damac Properties. Hyde Park... Read more
Facilities and Services
Land Scape

Green Areas

gym

Shopping Stores

24 Hours Security