Salt North Coast
Last Updated At : 12 April 2023
Salt North Coast (5 Properties)
Starting Price: 3.75M
Down Payment: 10 %
Installments: Over

8

years
Delivery Date:

2027
Description
"Salt North Coast" Tatweer Misr's New Sahel Project, offers an impressive sea view as 90% of the project is designed to face the sea. Additionally, all units are designed to overlook water features, providing residents with a serene and calming environment. SALT Resort Sahel is located at a prime location in the North Coast area on 185 km from Alexandria - Marsa Matroh Road—SALT resort is close to Jefaira North Coast resort, and Cali Coast resort.
Salt North Coast resort offers you luxury units such as chalets, Townhouse, Twin House, and Standalone villas with a payment plan 10% down payment, with a repayment period of up to 8 years
For information, call us on 01003366453
Request the project brochure via WhatsApp 01125282828 Click here
Where is Salt North Coast Location?
Salt North Coast is characterized by its ideal strategic location on the Mediterranean coast at kilometer 185 on the Alexandria / Marsa Matrouh road, in the Ras El Hikma Bay area, near Kattameya Coast, Mountain View, Caesar Island Resort, and Hacienda Bay. It is also located near other major roads and areas, including the new Fouka Road, making it easily accessible from all directions and places.
Discover the newest project on North Coast by Misr Italia Developments (Solare Ras EL Hikma)

Salt North Coast Master Plan
What are Slat North Coast Unit Types?
Tatweer Misr offers you Standalone villas, Twin houses, townhouses, and Chalets.
Standalone villas area start from 210 sqm to 280 sqm.
Apartments 1 - 2 - 4 bedrooms overlooking the Lagoons area start from 95 sqm to 115 sqm.
Twin houses area start from 185 sqm.
Townhouse Villas. the area starts from 180 sqm.
Chalets Start from 95 sqm to 115 sqm.
Salt North Coast Facts:
Location: kilo 185
Land area: 294 acres
Beach front: 830 meters
Lagoons: 25 acres
What are Salt North Coast Facilities & Amenities?
Salt North Coast by Tatweer Misr boasts an array of impressive facilities and amenities, including;

Marina
F&B
Commercial & Retail Area
Hospitality & Spa
Clubhouse
Waterfront beach experiences for all zones (sea & lagoon fronts)
What are Salt North Coast Prices?
Tatweer Misr Developments announce the prices and EOis of Salt Resort will be:
100,000 EGP For chalets.
150,000 EGP for townhouses, twin houses & standalone villas.
What is Salt North Coast Payment plan?
Tatweer Misr offers you in Salt Ras EL Hikma payment plan as follows;
10% down payment 7 years equal installments.
10% down payment 5% after 3 months 8 years equal installments.
How to Book in Salt North Coast by Tatweer Misr?
Take the opportunity and be the first to know the details of Salt North Coast the latest and new project by Tatweer Misr Developments in Sahel.
For information, call us on 01003366453
Request the project brochure via WhatsApp 01125282828 Click here
Compound Location
About the developer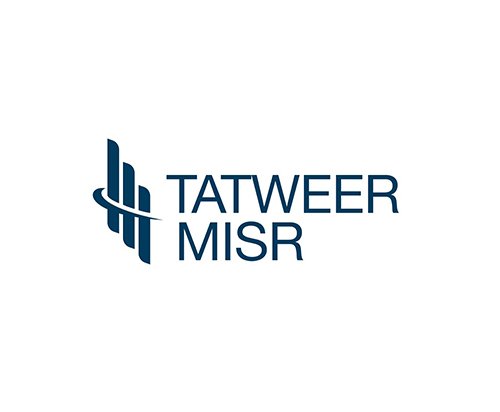 Tatweer Misr Founded in 2014, Tatweer Misr is a leading real estate development company renowned for boasting a track record of award-winning developments that offer a fresh, and innovative outlook on integrated luxury living. Building on the business, and technical expertise of its major shareholders such as Arafa, Daoud, and Ahram Groups, Tatweer Mi... Read more
Facilities and Services
Pets Allowed

ATM

Cafe and Restaurant

International Spa

FAMILY ACTIVITIES

HEALTH CLUB

Children's recreation area

Swimming Pools

Lagoons

24 Hours Security

Kids Pools

CCTV