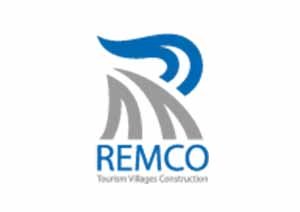 REMCO Tourism Villages Construction Company (RTVC)
03 October 2021 Last Updated At
(0 Properties)
(1 Projects)
"REMCO" Tourism Villages Construction Company launches new compound Stella Park New Capital at the heart of New Administrative Capital, offers you Standalone villas, Twin Houses, Apartments, Duplexes, Penthouses, Offices unit, 10% Down Payment with 6 years equal install... Read more
"REMCO" Tourism Villages Construction Company launches new compound Stella Park New Capital at the heart of New Administrative Capital, offers you Standalone villas, Twin Houses, Apartments, Duplexes, Penthouses, Offices unit, 10% Down Payment with 6 years equal installment, the price per square meter in Stella Park New Capital starts from 13,750 EGP per sqm.
Remco for the construction and development of tourist villages was established in 1995, and its current capital exceeds 2 billion Egyptian pounds. Remco for the construction of tourist villages (RTVC) is a general trading company and is the leading company in the Remco Group.
Remco for the construction of tourist villages is listed on the Egyptian Stock Exchange since October 1998, and Remco operates within the consumer services sector with a focus on hotels, resorts, and cruise lines.

REMCO projects include resort complexes that include hotels, commercial areas, residences, units, condominiums, independent hotels as well as entertainment venues. REMCO selects and acquires plots of land, designs development, sells individual units, and retains ownership of public spaces such as hotels, green spaces, beaches, communal swimming pools, roads, and water treatment plants and sanitation and Remco maintain and protect the development after handing over the units to their owners.
Inland Properties Real Estate Marketing monitors some of Remco's projects in the Cairo region, the North Coast, and the Red Sea.
Remco Resorts and Villages
Stella Di Mare Resort Ain Sokhna
Stella Di Mare Country Club
Stella Di Mare sea view
Stella Di Mare Marina Resort
Stella Di Mare Makadi Bay Beach
Stella Di Mare Makadi Bay Resorts "The Gardens"
Stella Sidi Abdel Rahman Resort 1
Residential complexes of Remco Real Estate Development Company
Stella Di Mare - Al Safwa Towers
Stella Di Mare - New Cairo
Stella Di Mare - Heliopolis
Stella Di Mare - The Baron

Previous projects for Remco
Stella Di Mare Beach Hotel & Resort
Stella Di Mare Sharm Park and Mall
Stella Di Mare Dahab Beach Hotel
Stella Di Mare Dahab Divers Oasis
Stella Park New Capital Project is the latest and most important residential project in the New Administrative Capital, as it is a distinct residential multi-unit between villas, apartments, penthouses, and townhouses, and it has various spaces and prices, in addition to services, facilities, designs, and a strategic location.
To get the best offers and prices, contact us on the following numbers, you will find what you like, we have all the options to meet all your needs 01003366453 - 01126662221