Why is District 5 considered an integrated residential project?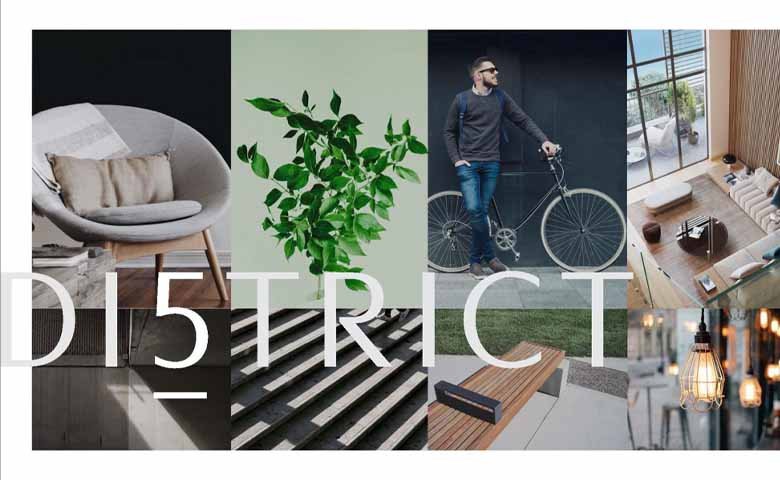 Why is District 5 considered an integrated residential project?
Amal Ali 06 Mar 2023
Marakez Developments continues to launch luxurious and distinguished real estate projects. If you are looking for an integrated residential project in the heart of New Cairo, you will not find anything better than District 5 New Cairo provided by Marakez Real Estate Development Company.

At first glance, you might think that the name of the project, District 5, is taken from its location in the Fifth Settlement, but contrary to this expectation, the name reflects the vision of Marakez Company for the quality it provides in the District 5 project, which provides 5 basic elements that make any community My residence is different from others. The five elements are:
A high standard of living
Places to play and entertainment
Growth and improvement by providing all elements of self-development and taking care of it
Shopping by providing commercial places to present you with a project that mixes residential and commercial
Work Where you will find a variety of offices and flexible workspaces
Don't miss the opportunity to know more about District 5. For inquiries, call us at this number 01003366453
District 5 location
Everyone is looking for an opportunity to live or invest in a unique project. The main feature of District 5 is its location in the heart of New Cairo, specifically the Fifth Settlement. Marakez Real Estate Development Company has taken great care in choosing a strategic location for the implementation of District 5. You will feel that you are close to everything that serves you and needs it.
Specifically, in the vicinity of the New Katameya area, District 5 extends over an area of 200 acres, which is a huge area in the heart of the Fifth Settlement. District 5 is surrounded by a strong and vibrant road network that will connect you to the most important neighboring areas.
Muhammad Najeeb axis
Talaat Harb axis
Middle Ring Road
7 minutes from Teseen Street
8 minutes from the American University
13 minutes from Maadi
19 minutes from Cairo International Airport
30 minutes from Heliopolis
45 minutes to Ain Sokhna
50 minutes from west Cairo


District 5 features
Marakez Real Estate Development Company continues to focus on distinguishing District 5 by providing a very distinguished group of facilities and services within the District Compound. You will get the life you dream of, you will enjoy the highest levels of privacy and tranquility, and every customer will be able to enjoy the lifestyle they dream of. Here is a collection of the most important services and features of District 5:
The percentage of green spaces and landscapes amounts to about 80% of the total project land
Artificial lakes and water facilities distributed throughout District 5
swimming pool
Tracks for running and cycling
Gardens for pets
Club House
Children's entertainment places
Commercial areas
Spaces for yoga and recreation
Surveillance cameras and a strong security system
All these features and more are in District 5. Enjoy a life of luxury and tranquility within one of the best residential communities in District 5.
Types of units and spaces of District 5
Marakez Real Estate Development Company offers a variety of different units and spaces that suit all customers and provide all needs. As for the residential units, you will find apartments, duplexes, townhouses, and standalone villas. As for the spaces, they are varied, and we will show you part of them:
The apartments' spaces start from 144 square meters up to 222 square meters
As for townhouses and villas, they start from 258 square meters and reach large areas of 600 square meters.
It is worth noting that all units are delivered semi-finished.


District 5 prices and installment systems
Certainly one of the most important factors affecting any project is the price. Marakez Real Estate Development Company provides you with a very luxurious and distinguished residential product at competitive prices, according to the current state of the Egyptian real estate market. Unit prices in District 5 start from 5,572,000 EGP. Marakez also offers systems for installments, where you can pay a 10% down payment, then the installment period reaches up to 8 years.
Find out more information about District 5, and call the Inland team now at this number 01003366453
You can follow all real estate news and the latest projects through the Inland website