Code New Capital
Last Updated At : 15 November 2023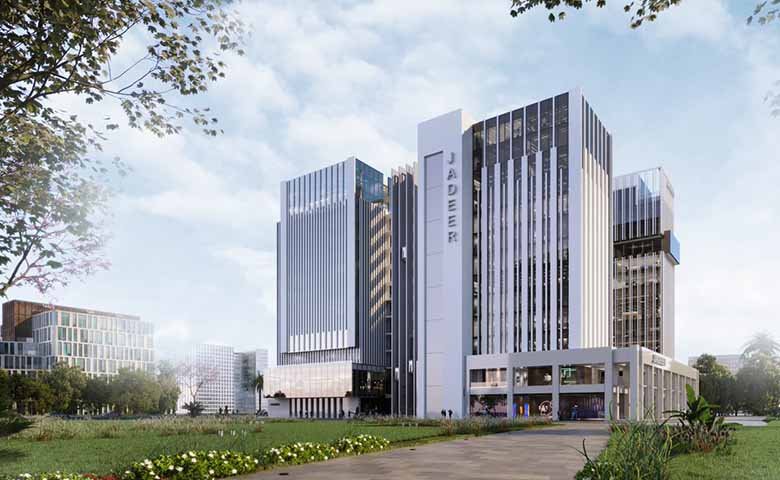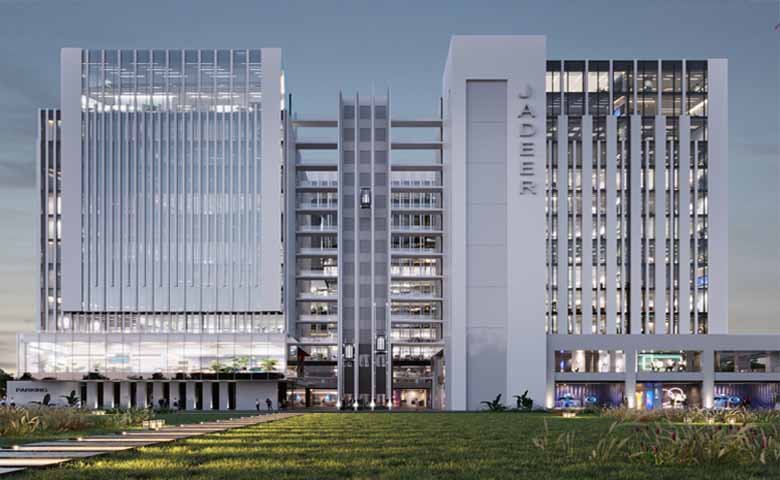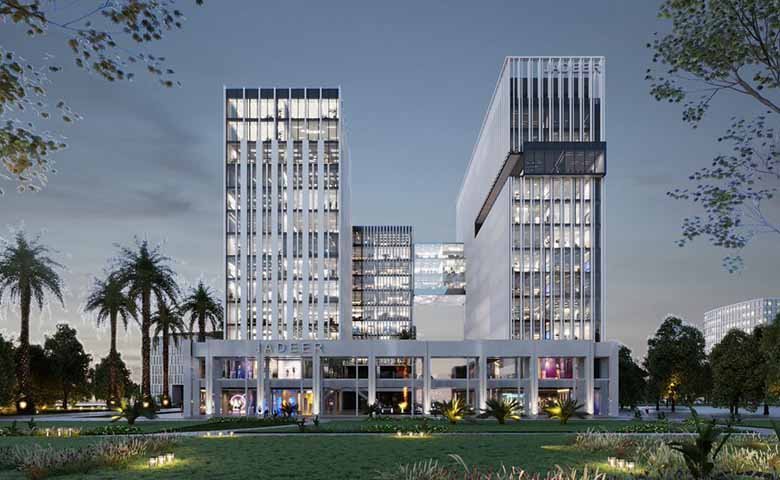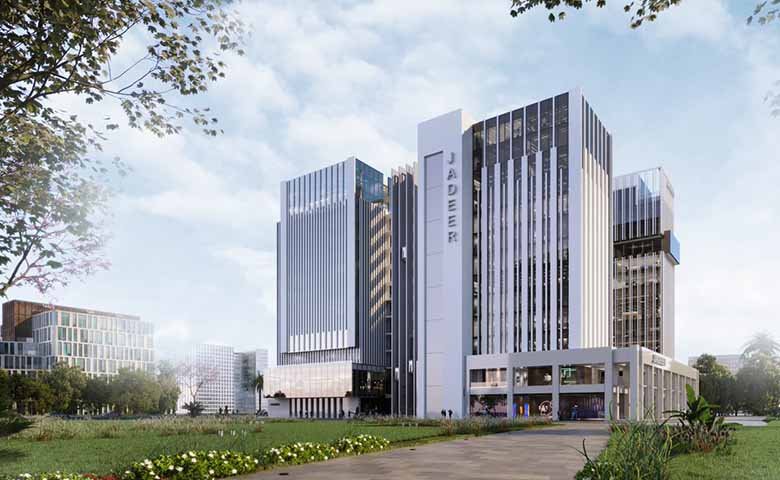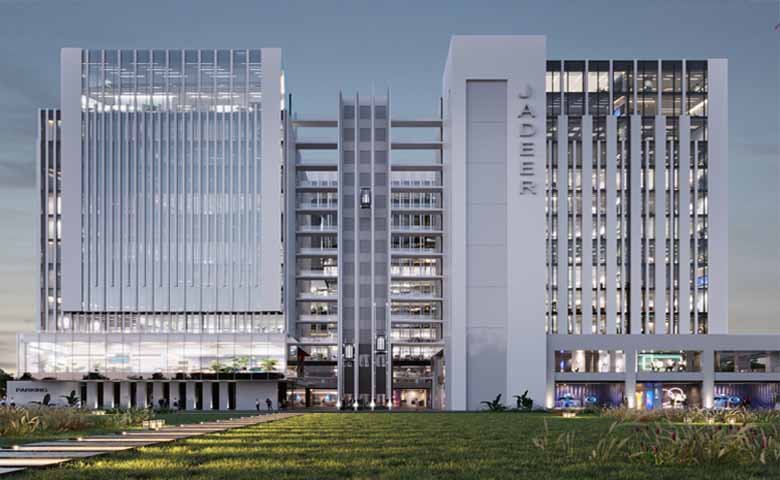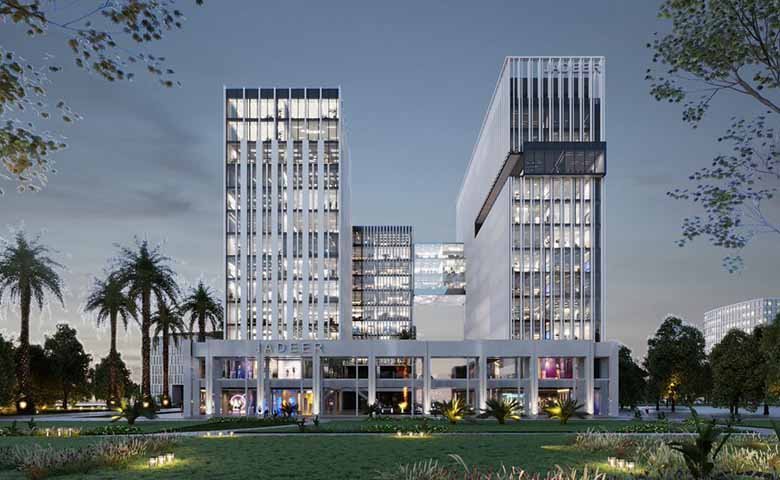 Code New Capital (3 Properties)
Starting Price: 2.33M
Down Payment: 10 %
Installments: Over

7

years
Delivery Date:

2026
Description
Code New Capital - Unless you know the code, it has no meaning, CODE Mall New Capital is a new project brought to you by Jadeer Group in 2022, code. New Capital located in the most premium location in downtown New Administrative Capital (NAC) mu4.40, offers you administrative & commercial spaces, offices price start from 1,250,000 EGP, and ground floor retail prices start from 4,420,000 EGP, First-floor commercial prices start from 2,970,000 EGP, with a payment plan over 12 years installment and 10% Down payment.
Central Park's most recognized address. Risen from the heart of Downtown New Capital evolving is a new sense of code – introducing CODE., CODE NEW CAPITAL is a Mixed-use tower that extends across 13 stories of sculpturally refined architecture,
For more information, call us on 01003366453
To receive the project brochure via WhatsApp 01125282828 Click here

The Code - New Capital Mall decrypting in Numbers.
Total Builtup area: 28,088 sqm
No. Of floors 3D + G12
Maximum height 55m
7 elevators
20 meeting rooms
2 prayer rooms
5 storage rooms
Plaza area 2605 m2
View downtown area 200 acres
Sky office area 585.43 m2
Sky restaurant areas 193.51 m2
Street area 62 m
Sidewalk area 83 m
percentage of views 80%
12 Bridges connecting the towers
3 parking slots basements.
Code New Capital Location
Flanked by acres of the Central Park landscaped greens, CODE rests at Downtown's most coveted location. It is connected to the most inspiring destinations for business, education, culture, entertainment, and cuisine.
Pillars of sophisticated stone and glass, transcending Downtown's horizon.
As constant and reassuring as cracking the code.
As the new capital is rapidly expanding. Code is designed to host global multinational corporations, enjoys a nexus of monorail connectivity, and neighbors pioneering medical innovation centers.
The finest and most exclusive retail and entertainment venues lie minutes from your property.
CODE New Capital Design
CODE Mall is designed to enhance the Character Area's overall sense of place with utmost devotion to detail.
Each building's facades are visible from the public realm and are designed to contribute to a striking overall streetscape.
CODE utilizes appropriate, durable exterior building materials to create a coherent urban form and promote sustainability and the reuse of buildings over time yet create a timeless effect.
Parking for vehicular uses is designed and located to reduce the visual impact on the streetscape and its functional impact on the pedestrian and elevate the standard for property affiliates and visitors.
CODE is landscaped with the intent of softening the appearance of large building masses and generating the ultimate workplace experience.

CODE features clean, simple massing that accentuates the office uses and enhances the visual impact of directly overlooking the central park, it's built on %90 views.
CODE Amenities
Health and wellness.
Strip plaza.
Flying Restaurant.
Sky Lounge.
Smart Systems.
CCTV Cameras.
Panoramic Elevators.
Flying Offices.
Meeting Rooms.
Storage Rooms.
Prayer Rooms.
Code New Capital Unit Types
Jadeer Group offers you in Code Mall a variety of functions on the same plot including:
Retail.
Business offices.
Code - New Capital Prices and Spaces
Commercial & Admin Spaces start from 33 sqm.
Office space prices start from 30,000 EGP to 40,000 EGP per square meter.
Commercial prices start from 80,000 EGP to 160,000 EGP per square meter.
First-floor Commercial price starts from 80,000 EGP to 120,000 EGP per square meter.
Ground Floor Commercial price starts from 120,000 EGP to 160,000 EGP per square meter.
What are Code New Capital Payment Plans?
Code New Capital Mall Payment Plan: 10% Down Payment and installment over 12 years.
When is Code New Capital Delivery Date?
Jadeer Group announces Code New Capital Mall's delivery date will start from Q4-2026.
How to book a unit in CODE New Capital Egypt?
Code New Capital mall is the latest Mixed-use project in New Administrative Capital City by Jadeer Group, Our "Sales and Customer Service" area is ready and fully operating on-site, and has the pleasure to book your site tour for an
For more information, call us on 01003366453
To receive the project brochure via WhatsApp 01125282828 Click here
Compound Location
About the developer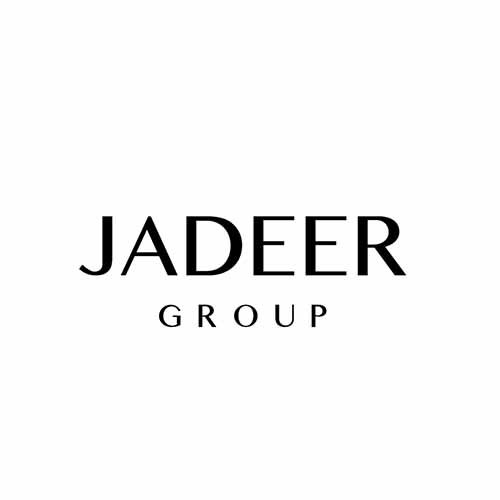 Jadeer Group developing homes since 2010 in New Cairo, Egypt using edge-cutting building techniques and integration. Building over 70 projects and delivering on the date of purchase makes Jadeer's credibility as solid as it gets.Jadeer Real Estate works to create a new concept of high-quality landscapes, and select the ultimate locations to prove and achieve the concept of "Luxury Reside... Read more