Dejoya New Zayed
Last Updated At : 04 December 2022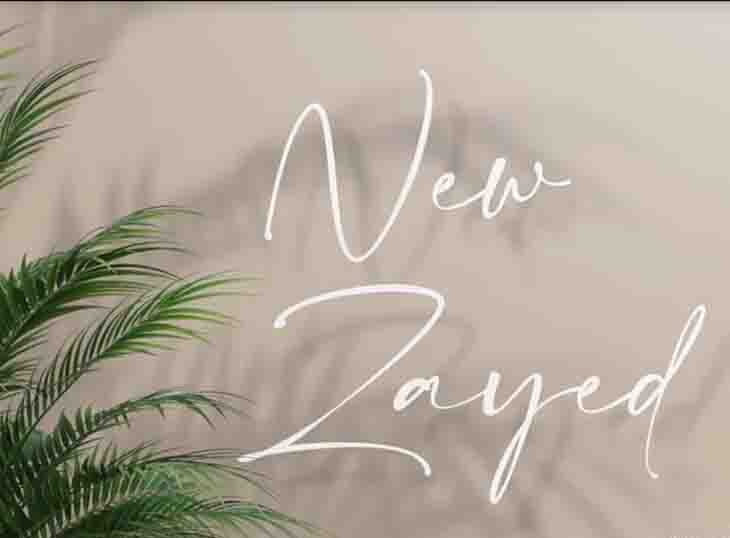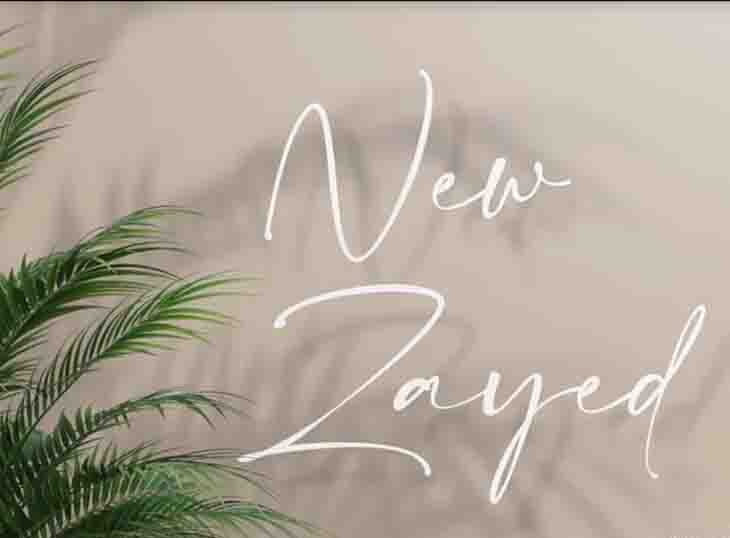 Dejoya New Zayed (2 Properties)
Starting Price: 1.9M
Down Payment: 10 %
Installments: Over

10

years
Delivery Date:

2026
Description
Dejoya New Zayed; Many prefer to own their homes in the 6th of October, specifically Sheikh Zayed, so we find that all real estate development companies are keen to provide distinctive housing projects in all the required places. Based on this principle, the Taj Misr Development is heading towards West Cairo and entering the Sheikh Zayed area by launching its latest project, which is the new Dejoya New Zayed.
In the Dejoya New Zayed project, you will find all the units suitable for you and your needs such as apartments, twins, houses, townhouses, and standalone villas. The spaces start from 70 square meters, while the prices start from 1.9 million EGP.
Take the opportunity and be the first to know the details of Dejoya New Zayed the latest project by Taj Misr Development,
For information, call us on 01003366453
Request the project brochure via WhatsApp 01125282828 Click here
Learn more about the details of the Dejoya New Zayed through this article, and you can also read the following topics:
Dejoya New Zayed Details
The Dejoya New Zayed project extends over an area of 132 acres, which has been carefully exploited to provide us with this distinguished project. The project land was divided into two phases, one of which is on an area of 92 acres, which is Dejoya Residence, which is 92 acres, dedicated to apartments. The second phase is Dejoya Villas, which are designated for stand-alone villas on an area of 40 acres.
It is worth noting that the Dejoya New Zayed comes after a group of successful projects established by Taj Misr in the new capital, and also comes to complete the Dejoya projects. Learn more about the most important projects of Taj Egypt from the following links:
Dejoya New Zayed Location
Each client searches for the best locations for accommodation and makes sure that the location of his home is suitable for transportation. Therefore, it is always important for us to provide you with all projects with distinguished locations throughout Cairo.
Dejoya New Zayed has a very privileged location within the new city of Sheikh Zayed, as it directly overlooks the Cairo-Alexandria Desert Road and through it, you can exit to all the main roads that connect you to downtown Cairo directly:
Cairo-Alexandria Desert Road
Northern Expansions of Sixth of October City
Dahshur link from the west
And when you live in the Dejoya New Zayed, you will be separated by a few minutes from all the lively places such as:
West Cairo Airport
Smart Village
Industrial Zone
Mall of Egypt
Arab mall
Media Production City
3 minutes from Sphinx Square
25 minutes from Mohandessin
12 minutes from Arkan Plaza
Dejoya New Zayed features
Living inside the Dejoya New Zayed will provide you with a comfortable and practical standard of living at the same time. Where the Taj Misr Company was keen to provide all the basic services and all the means of comfort and entertainment within Dejoya New Zayed, and Taj Misr cooperated with one of the largest engineering consultancy offices, Dr. Medhat Dora, so you will find yourself in front of a luxurious and distinguished architectural design. Dora owns a distinguished group of previous projects such as:
Greener Compound
Address Compound
The American School of Zayed AIS
When owning in the Dejoya New Zayed City, you will benefit from all the following services:
Wide green spaces and landscapes
Strong security system and 24/7 surveillance cameras
Electronic portals to increase privacy for residents
Sports course and swimming pools
Garages for cars
Club House
Health club, spa, and Jacuzzi
Large commercial area and various shops
Luxury restaurants and cafes
Dejoya New Zayed unit types
If you are looking for something specific, you will find it in Dejoya New Zayed. The Dejoya New Zayed provides all the required housing units, to ensure that the Dejoya New Zayed is suitable for all those looking for owning a home. There are many units available, starting with apartments, including twin houses and townhouses, and there are also standalone villas.
As for the new Dejoya New Zayed spaces, it starts from 70 square meters for apartments, and villas start from 200 square meters and up to 600 square meters. Also available:
1-bedroom apartments
2-bedroom apartments
3-bedroom apartments
4-bedroom apartments
Dejoya New Zayed Prices
With all the advantages that any real estate project can provide, the price can sometimes become an obstacle for many individuals, and this prevents them from owning their homes. Therefore, Taj Misr Real Estate Development was keen to offer the Dejoya New Zayed at competitive prices that help everyone who wants to invest in their home now.
The average prices for the Dejoya New Zayed range from 1,900,000 EGP for apartments up to 6,300,000 EGP.
If you would like to know detailed information about prices, we advise you to contact us directly to get the latest information.
Dejoya New Zayed Installment Systems
In addition to all the services that Taj Misr provides to you, it also offers you an opportunity to pay in installments through the following payment methods:
10% down payment and the rest in installments over 10 years equal installments.
It is worth noting that you can pre-book the units by paying in advance for the reservation:
20,000 EGP for apartments.
50,000 EGP for villas.
How to Book in Compound De Joya New Zayed?
Take the opportunity and be the first to know the details of Dejoya New Zayed the latest project by Taj Misr Development,
For information, call us on 01003366453
Request the project brochure via WhatsApp 01125282828 Click here
If you have any questions, we advise you to take advantage of the free real estate consultancy and get all the answers.
Through the Inland website, you can always follow all the real estate news and know the latest projects, and you can also follow the weekly articles to increase information about the Egyptian real estate market.
Compound Unit Types
Compound Location
About the developer
TAJ MISR Developments is The Real Estate development arm of EICC (The Egyptian International construction Co.) which is one of the most reputed construction companies in Egypt, as well as a number of countries worldwide, running successfully since it's established in 2006. TAJ MISR Developments P... Read more