Al Maqsad Residences New Capital
Last Updated At : 18 September 2022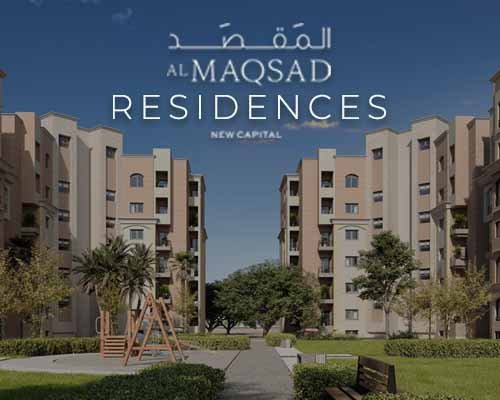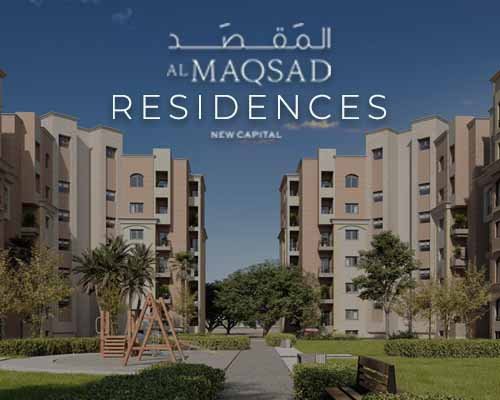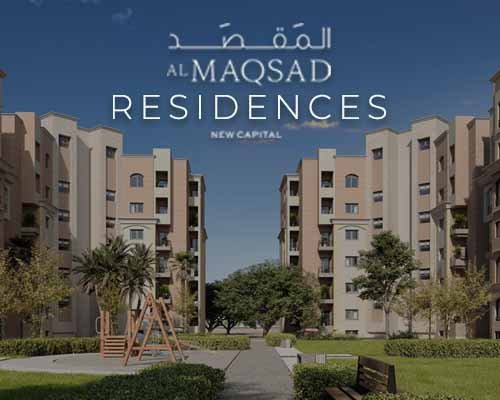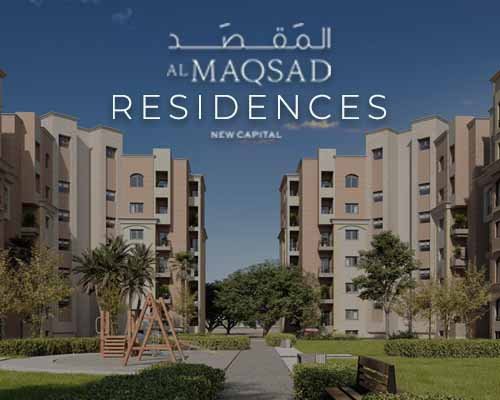 Al Maqsad Residences New Capital (5 Properties)
Starting Price: 1.5M
Down Payment: 5 %
Installments: Over

10

years
Delivery Date:

2022
Description
WELCOME TO "AL MAQSAD RESIDENCES" New Capital Latest project from City Edge Developments
Project Description
Across 214 feddans, "AlMaqsad Residences" exhibit a wide range of architecture. The two districts are made of 97 and 117 feddans, expressing versatility in the units' facades. The units in AlMaqsad Residences districts are Fully Finished units and will be serviced by the carefully designed facilities and amenities of the new capital, utilizing the full potential of all the new capital has to offer.
City Edge Developments launching the first phase of the Al-Makassed Residence project in the heart of the administrative capital Fully finished apartments in the New Administrative Capital, built to Deliver Summer 2021, spaces start from 111 square meters to 183 meters.
Where Al Maqsad Residences Located?
Al Maqsad Residences New Capital Located in the heart of the administrative capital in front of the tallest tower in Africa, the financial and business district, and the Canadian University, 32 KM to Cairo International Airport, 45 KM TO Cairo Downtown, 55 KM to Ain El Sokhna and 80 KM to Suez.
What are unit type and spaces available in Al Maqsad Residences?
Fully Finishing Apartments spaces start from 111 sqm 137 sqm 144 sqm - 159 sqm and 163 sqm to 183 sqm.
The main concept behind AlMaqsad Residences is building homes where residents can enjoy a life of comfort, a life of serenity overlooking inner garden courts and walkways, a life where homes are equally elegant and functional yet affordable.
The masterplan of the project utilizes the single and attached one-side and two-side buildings to create natural oases through a set of interconnected green nodes, sustaining a Green City-born from the natural topography of the site.
THE CLASSIC ZONE
Inspired by classic architecture, the fully finished homes inspire idyllic simplicity, offering homeowners a diverse range of unit areas ranging from 111 m2 to 187 m2 in G+5 buildings in D6. Homeowners can enjoy the breathtaking view designed naturally by the formation of the building clusters.
MEDITERRANEAN ZONE
The Mediterranean fully finished homes evoke charm and serenity, inspired by the calm earthy colours and soothing architecture. The homes are available in a range of areas from 111 m2 to 187 m2, allowing for mesmerizing vistas designed by the placement of the building clusters.
What are Compound AlMaqsad Residences Amenities?
Masterplan Amenities:


Inner Landscape within Residential Clusters


Bike Lanes


Community Service


Mixed-Use Strip


Elevators


Parking Spaces
Units Amenities:


Fiber to Home


IPTV


IP TriplePlay Outlets


Video Intercom IP
What is Al Maqsad Residences Payment Plan and price Range?


Equal instalments Over 10 years or 3 Years or 5 Years


Price Per m2 Starting from 12,375 LE : 12,955 LE to 13,940 LE
ABOUT CITY EDGE DEVELOPMENTS
City Edge Developments is an Egyptian developer of suburban residential communities and top-quality mixed-use projects. A partnership between the New Urban Communities Authority and the Housing and Development Bank, we are set to bring forward superior quality products and best in- class solutions that do not only cater to the modern lifestyle but also add value to the Egyptian market.
Through introducing progressive design concepts, and being industry trend-setters, we infuse the real estate market with lucrative luxurious, and exceptional living experiences. City Edge Developments was launched in 2017 with the objective of becoming the national brand for premium real estate developments in Egypt.
THE NEW CAPITAL
The fully-fledged city will cover an area of 170,000 feddans split into several residential areas, equipped with an international airport, parks, electric train, medical facilities, schools and colleges, and an infrastructure that is set to meet current as well as future standards.
The New Capital will be home to 15 million people with a 35 km Green River in its heart with 5,000 feddans. The location is 32 km from Cairo International Airport, 45 km from Cairo Downtown, 55 km from Ain El Sokhna, and 80 km from Suez.
For Booking and more information in Compound AL MAQSAD RESIDENCES New Capital please call us 01003366453- 01126662221 Or you can request a Call Back
OTHER PROPERTIES IN NEW CAIRO CITY
Compound Unit Types
Area

111 m2 - 183 m2

Price

1.5M EGP - EGP
Compound Location
About the developer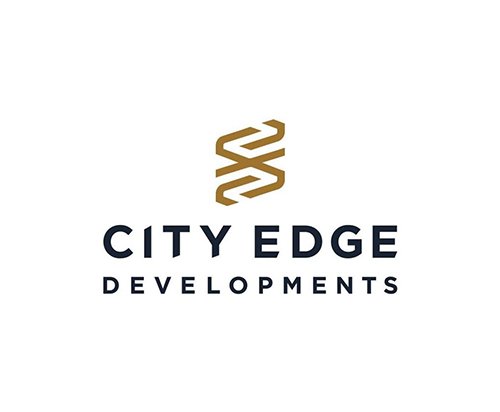 City Edge Developments is an Egyptian developer of suburban residential communities and top-quality mixed-use projects. A partnership between the New Urban Communities Authority and the Housing and Development Bank, we are set to bring forward superior quality products and best-in-class solutions that do not only cater to the modern lifestyle, but also adds value to the Egyptia... Read more