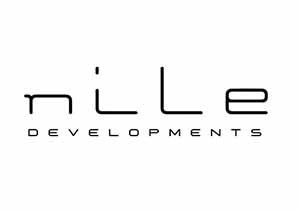 Nile Developments "Nile Developments" is considered a leading company in the field of real estate development with more than 15 years of experience and has a group of the most efficient engineers in real estate development Since the beginning of the new millennium, specifically in 2002, the Nile Co... Read more
Nile Developments
"Nile Developments" is considered a leading company in the field of real estate development with more than 15 years of experience and has a group of the most efficient engineers in real estate development Since the beginning of the new millennium, specifically in 2002, the Nile Company was launched as a contracting company in the Egyptian real estate market, the company was established by a group of engineers and consultants who have experience and competence that qualified the company to complete all its work in record time and high quality. 
Over more than 15 years and after the completion of a large number of projects, the company decided not to be satisfied with the field of contracting and not to continue to rely on real estate marketers and to enter the real estate development market and to provide the addition that the customer deserves by providing the best real estate product in New Cairo in a creative environment and a system of values.
Nile Development Company is an Egyptian company listed on the Egyptian Stock Exchange. The Investment Authority is one of the "Nile and Pyramids Group" companies, which owns 100 projects inside New Cairo only. 35 projects have already been delivered.

Currently, Nile Developments presents the first project is being launched in the New Administrative Capital It will be the first Festival Tower in Egypt Called Nile tower new capital - 31 North Tower New Capital.
How to Book a unit in "31 North Tower New Capital" Downtown?
If you have any inquiries about Nile Tower prices in the New Administrative Capital, or you want to reserve your commercial unit at the best prices, contact us at the following number 01003366453 - 01126662221