Orla New Cairo
Last Updated At : 05 November 2023
Orla New Cairo (2 Properties)
Starting Price: 2.28M
Down Payment: 5 %
Installments: Over

9

years
Delivery Date:

2026
Description
Orla New Cairo is a residential compound developed by I Capital Developments. It is located in the intersection between Suez Road and North Teseen Street which makes it a strategic location. The compound is surrounded by major roads and highways, making it connected to the rest of the city. It is also close to the important landmarks and facilities in New Cairo.
For information, call us on 01003366453
Request the project brochure via WhatsApp 01125282828 Click here
Location
Orla New Cairo is located in a prime location, close to major roads and highways, such as the Suez Road and the Cairo-Alexandria Desert Road. It is also close to the American University in Cairo, El Rehab , the New Administrative Capital , and the Al Ahly Sporting Club.

Facilities and Amenities
Orla New Cairo offers a wide range of amenities and services to its residents to make sure they have everything they need at the comfort of their home. The compound is surrounded by green areas and water features to provide residents with a relaxing environment. The facilities and amenities include:
Gyms.

Tracks for cycling and running.
Sports stadiums.
Restaurants and cafes.
A shopping mall.
Clinics and medical centers.
Fire alarm system.
Maintenance and cleaning services.
Clubhouse
Swimming pool
Spa
Kid's area
24/7 security and surveillance
Unit Types
Orla New Cairo offers a variety of units to choose from. all units have stylish designs, with modern finishes and appliances. The unit types include:
One-room apartments starting from 86 square meters.
Two-room apartments starting from 125 square meters.
Three-room apartments starting from 137.5 square meters.
Luxury apartments starting from 240 square meters.
Orla New Cairo offers a good price starting from 2,171,000 EGP with a down payment as low as 7% and installments of up to 8 years. This makes Orla Residence New Cairo a great option for those looking for a luxurious and affordable place to live in New Cairo. You can choose what you prefer most and have your semi-finished apartment within 3 years.


Developer

I Capital Development is a well-known name in the real estate market, known for its commitment to quality, modernity, and customer satisfaction. Established in 2006, I Capital has years of experience and a list of successfully delivered projects. With real talented professionals, they prioritize quality ensuring that their projects meet the highest standards. Their good reputation is earned for their customer-centric approaches and transparent processes. Their other projects include:
Mall Cloud 7 Business New Capital
Mall Cloud 8 Business Complex New Capital
How to Book unit in Saada New Cairo?
Orla New Cairo offers everything its residents need to live a comfortable and luxurious lifestyle. With its excellent location, amenities, and pricing, Orla Residence New Cairo is sure to exceed your expectations. Don't waste your chance to get your unit and contact us on 01003366453.
Request the project brochure via WhatsApp 01125282828 Click here
Compound Location
About the developer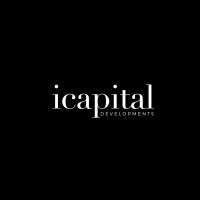 I Capital Developments strives to create a new concept of high-quality features in the Egyptian real estate industry. Read more