Bluetree New Cairo
Last Updated At : 01 March 2023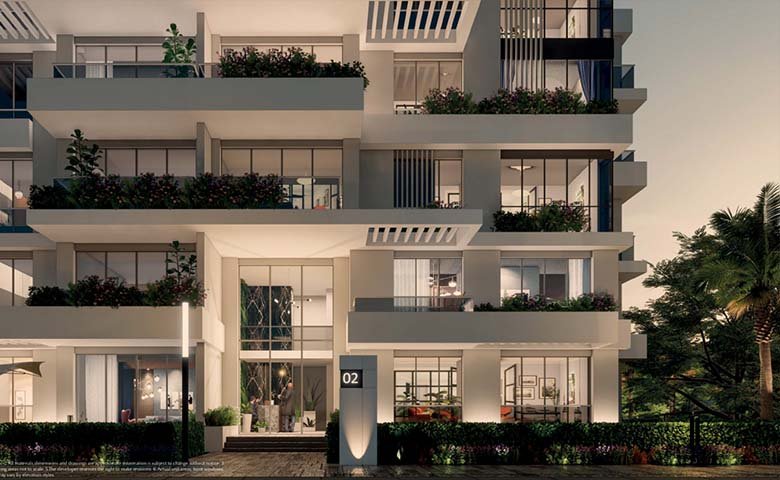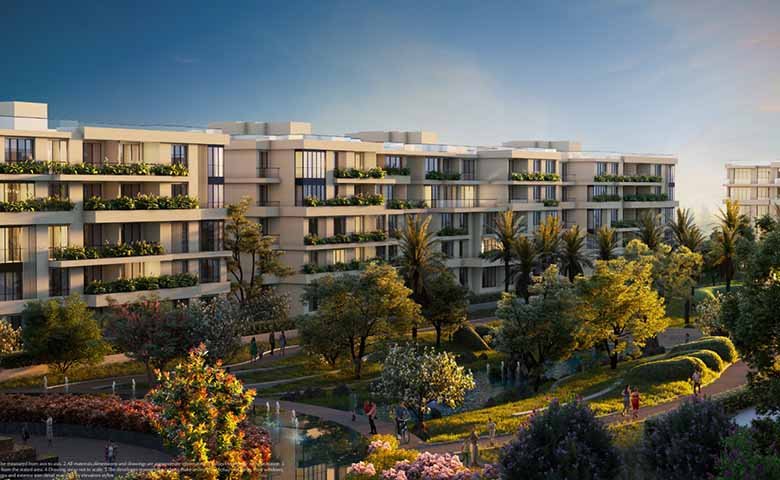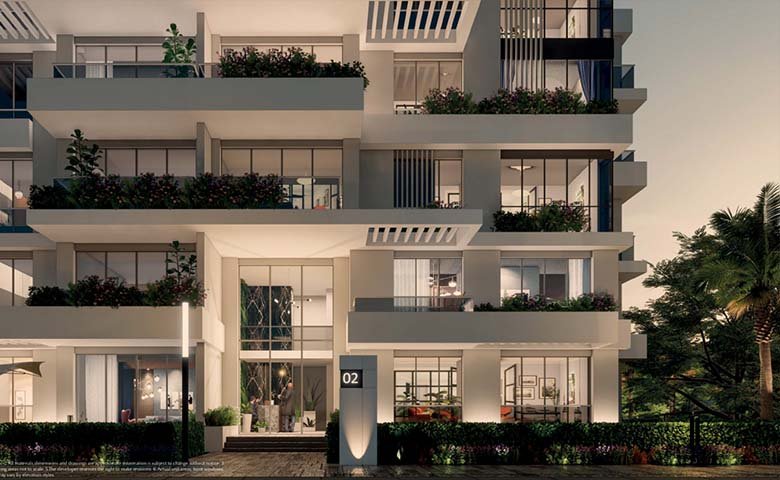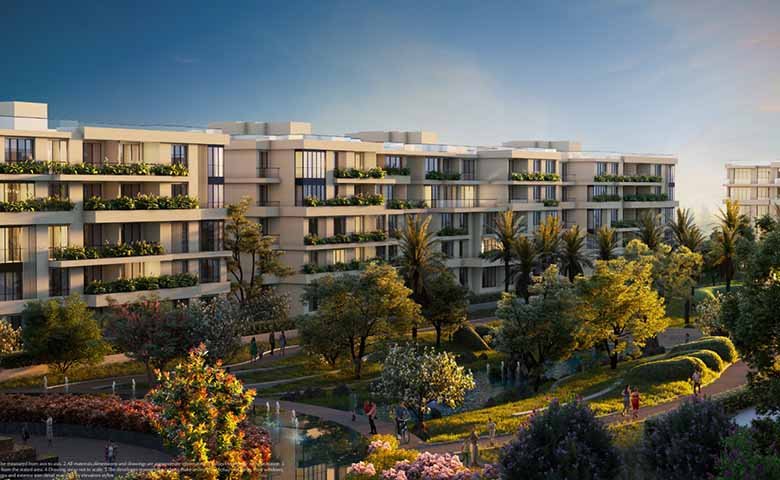 Bluetree New Cairo (1 Properties)
Starting Price: 3.73M
Down Payment: 10 %
Installments: Over

8

years
Delivery Date:

2027
Description
Welcome to Bluetree New Cairo, the newest residential compound from Sky Ad Developments in Egypt. Located in the heart of New Cairo City, Golden Square area, Bluetree offers luxurious apartments & duplexes with modern amenities and breathtaking views, multiple payment plans at a competitive price.
At Bluetree, you'll find sleek G+4 family apartments with ultra-modern facades that act as a natural extension to flowing water features. The minimalist interpretation of modern-cozy living is evident in every aspect of the prime address, located in the heart of New Cairo's Golden Square. Plus, with 81% of the master plan comprising of limitless open spaces, you'll be surrounded by nature at every turn.

Bluetree is much more than just a residential development - it's a destination that promises well-being in abundance. So why wait? Come and experience the harmonious blend of residential distinction and commercial excellence at Bluetree today!
For information, call us on 01003366453
Request the project brochure via WhatsApp 01125282828 Click here
Where is Compound Bluetree New Cairo Location?
Bluetree offers residents a life at the intersection of limitless tranquility and nonstop interaction. The location directly faces the prestigious Al Ahly Club, while also being just minutes away from all significant residential compounds, 90th street, and the renowned American University in Cairo.

Thanks to its strategic location, Bluetree is easily accessible from any point in Greater Cairo via the Mohamed Bin Zayed Road or Abbas Al Akkad Axis. Plus, it is very close to the central monorail station, connecting residents to the New Administrative Capital in no time.
But that's not all. Bluetree offers easy access to other key destinations in the city, including:
Just 15 minutes from the American University in Cairo
Just 25 minutes from Downtown Katameya
Just 15 minutes from the airport
Just 15 minutes from the New Administrative Capital
Just 25 minutes from Heliopolis
Bluetree New Cairo Master Plan Preview
Bluetree is designed to provide a comfortable and secure living environment for all residents. With a variety of floor plans and features. Whether you are looking for a place to relax and unwind or a place to entertain friends and family, Bluetree has something new for every resident.

What are Bluetree New Cairo Amenities & Facilities?
At Bluetree compound Enjoy a full-service restaurant serving breakfast and lunch daily with an outdoor seating area overlooking the ocean, as well as a spa, fitness center, and sauna. Experience the ultimate in luxury living at Bluetree New Cairo.

Clubhouse
Track and cycling tracks.
Sustainable landscape.
Community center.
Kinds area.
Yoga Park.
Wall climbing.
Outdoor gym.
Reading area.
Relaxing zones.
Events zone (Birthdays, BBQ)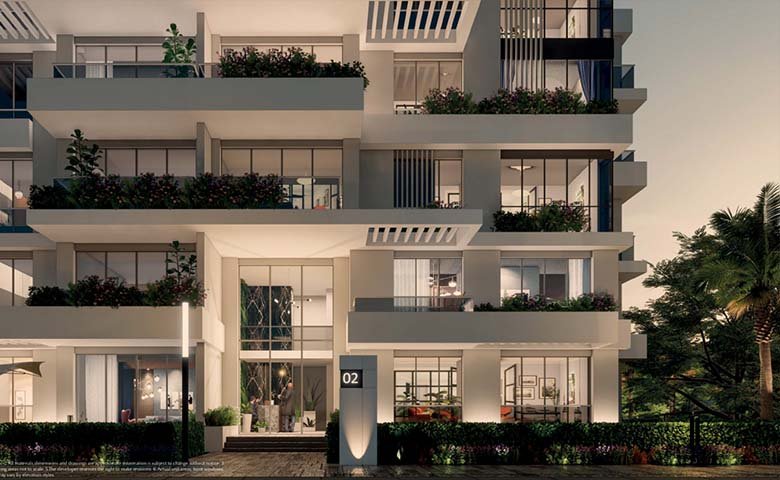 What are Bluetree Fifth Settlement Unit types and spaces?
Bluetree New Cairo offers you apartments, duplexes, and penthouses starting from 115 m2 to 300 m2.
Apartments starting from 115 to 195 sqm.
Duplexes starting from 235 to 290 sqm.
Penthouses.
What are Bluetree Compound Prices?
Prices start from 32,400 EGP average prices per sqm.
Apartments start from 3,795,00 EGP.
Duplexes and Penthouses start from 7,755,000 EGP.
What is Bluetree's New Cairo Payment Plan?
Sky Ad Developments announced the payment plan of Bluetree New Cairo as follows;
10% Down payment up to 8 years in installments.
How to Book in Compound Bluetree New Cairo?
Take the opportunity and be the first to know the details of Bluetree New Cairo the latest and new project by Sky Ad Developments.
For information, call us on 01003366453
Request the project brochure via WhatsApp 01125282828 Click here
Compound Unit Types
Compound Location
About the developer
Sky Abu Dhabi Developments Egypt Residence Eight, New Administrative Capital is the latest project offered by "Sky Abu Dhabi" Real Estate Development Company... Read more
Facilities and Services
Supermarket

Mosque

ATM

Sports & Recreational Facilities

Cafe and Restaurant

International Spa

FAMILY ACTIVITIES

HEALTH CLUB

Children's recreation area

Club House

Swimming Pools

24 Hours Security

CCTV