Egypto Group for Tourism and Real Estate Investment
05 December 2021 Last Updated At
(0 Properties)
(1 Projects)
Egypto Group was founded in 1974 by Engineer Rafik Sarkis, and it is one of the leading contracting and real estate companies in Egypt for more than 40 years. The Egypto Group has acquired the experience and knowledge necessary to meet the needs and prerequisites of its distinguished market. Here, I... Read more
Egypto Group was founded in 1974 by Engineer Rafik Sarkis, and it is one of the leading contracting and real estate companies in Egypt for more than 40 years. The Egypto Group has acquired the experience and knowledge necessary to meet the needs and prerequisites of its distinguished market. Here, Inland Properties for real estate marketing lists the Egypto group of companies specialized in the fields of construction, contracting, and real estate development.
Egypto's journey began in contracting with the major resorts of Ain Sokhna. In 1998, Egypto for Tourism Investment began construction on its first project in Ras Sudr, Paradise Ras Sidr Village, and a group of luxury beach houses, chalets, and a hotel, all managed by Paradise Resorts, and it was The success of the first project motivated the initiation of the second project, Paradise Panorama, and the third project, Paradise Elegance.
Egypto Group is proud to own Paradise Katameya Compound in New Cairo, a complex of 79 luxury villas designed to accommodate a high-end segment of the community, and its latest projects are being implemented in one of the fastest-growing tourist sites in Egypt at present, Novotel Marsa Alam.

To ensure that its hotels, villas, and all real estate units are perfectly designed to meet the needs of all its clients, Egypto Group has hired some talented and professional architects, designers, and landscape architects to envision how its community can be a true 'paradise'.
In 2007 construction began to achieve the elaborate designs of a group of luxury hotels, Paradise Marsa Alam was designed in a way that complements its surroundings, its buildings are two floors, with domes and natural ventilation that gives residents a sense of the actual primitive life in this part of Egypt. There is also a hotel dedicated to divers, in order to facilitate a comfortable stay to meet all the different needs of its guests. The three hotels are built on an area of 330,000 square meters, where the main hotel has 750 fully furnished rooms, the second is 220 rooms and the diving hotel contains 200 rooms specially designed to accommodate professional divers.

Paradise Ras Sudr Resort is the jewel of Egypto's many projects. It is the first hotel resort project for Egypto, which captured the highest categories of Egyptian society and continued to provide the best service and pamper its customers.
Egypto Company for Tourism and Real Estate Investment

Since 1974, Egypto Group has been one of the leading real estate and contracting companies in Egypt, it has excelled in the Egyptian market with its new projects and various locations, Egypto Group offers the upper class of society the best quality and service they expect to get, allowing it to constantly stand out for its expertise.
Egypto Contracting
Egypto Contracting Company is the first company established in 1974 and until today it is solely responsible for the implementation and construction of all Egypt projects companies.

Today, Egypto is fully dedicated to implementing its construction projects in several diverse locations, such as Paradise Ras Sidr with its three projects, Paradise Katameya, New Cairo, and Paradise Marsa Alam.
Egypto Tourism Investment

Egypto for Touristic Investments was established in 1997 as the owner of Paradise Ras Sudr Hotel & Resort, the construction of Paradise Resort was completed in 2002. Panorama Paradise Ras Sudr and Eglance Paradise are the results of Egypt's continuous efforts to improve and develop the resort.
There are still several envisioned plans for Paradise Ras Sudr, allowing it to expand further in order to satisfy a larger percentage of its discerning clientele. Egypto Tourist Investments has no intention of stopping at Paradise Ras Sudr, however, it is seeking a share in the emerging tourism markets. To expand with more diversified projects.
Egypto Real Estate Development
Egypto Real Estate Development was established in 2005 and was formed to participate in the booming real estate market in Egypt at the present time, and with the new move of a large proportion of the elite of the community to New Cairo compounds, the first Egypto project was chosen as a real estate company to be implemented in Katameya, New Cairo.
The construction of 79 luxury villas began in 2007, and the villas are designed to meet the needs and luxury of its clients, allowing them to experience life in a comfortable and clean environment. Egypto Real Estate Investments is eager to search for new locations and different projects to meet the increasing demand for homes in these new growing locations.
Egyptian International Company for Tourism and Hotels
The Egyptian International Company for Tourism and Hotels is one of Egypto companies that was established in 2001 and owns its first project in Marsa Alam, El Ferdous, which is set to become one of the largest resorts in the region. Paradise Marsa Alam, like Ras Sudr, has combined villas and real estate units with hotels to accommodate different types of guests.
It is the sister company of Egypto responsible for the management of Paradise Hotel Ras Sudr, and the management team consists of highly qualified and experienced hotel managers in the field, dedicated to providing its guests and clients with the most enjoyable and comfortable stay.
Egypto aims to make "Paradise" a brand name for all of its projects, signifying the high quality and comfort that its clients get in its hotels, resorts, tourist villages, and residential.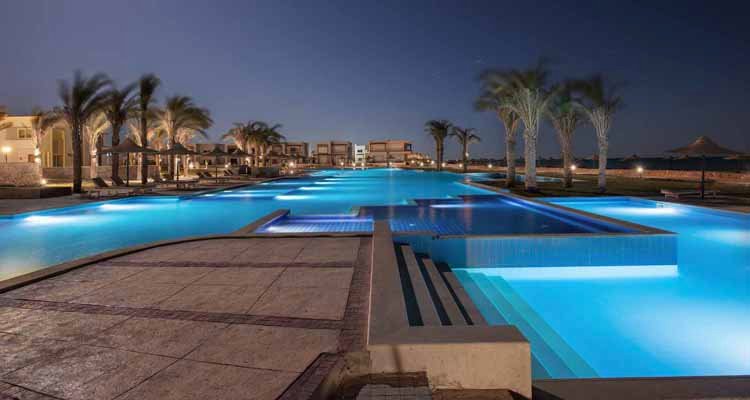 How do I book a unit in Paradise Ras Sudr Village the latest project by Egypto Group?
Paradise Ras Sudr Village project is one of the most important coastal projects, due to its distinguished location in Ras Sudr, as well as services, facilities, and urban designs.
To get the best offers and prices, contact us on the following numbers, you will find what you like, we have all the options to meet all your needs 01003366453 - 01126662221